RECIPE: Cream of Artichoke Soup
---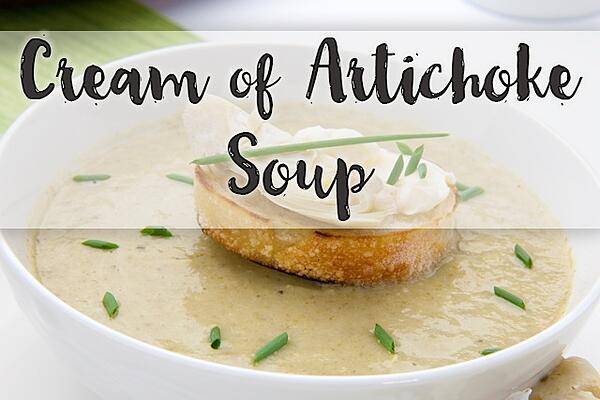 What better satisfaction do home gardeners get than picking the fruits of their labor? Enjoying every last tasty morsel, of course! While tomatoes are one of the most popular plants to grow, we're here to persuade you to try growing artichokes so you can enjoy one of the best recipes we have to offer—Cream of Artichoke Soup!

Artichokes Tips & Tricks
Growing artichokes can seem intimidating since they are a daunting vegetable to grow, harvest, and ultimately prepare in the kitchen—but, with the EarthBox® gardening system and our growing guide, we make it easy! Growing cycles differ based on the type of artichoke you plant; annuals can take up to 100 days to mature, and perennials even longer—up to 180 days. They are ready to harvest once the flower buds begin to form and right before the globe has begun to open. Follow along and we will first explain how to get the delicious artichoke heart and then use it to make the soup.
How to Get to the Heart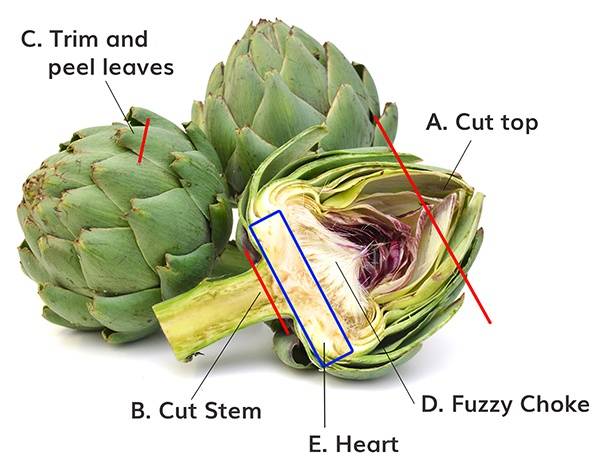 Cut top part off of buds and discard
Trim stem flush with base of globe
Peel off the tough outer leaves until you get to the inner, yellow leaves (trim off the tips of the leaves with kitchen shears beforehand to make the peeling easier). Grab the top of the inner leaves and pull to remove, revealing the fuzzy choke (hairy fibers in the center)
Scoop out choke with a spoon and discard
What you are left with is the artichoke heart, a delicious treat!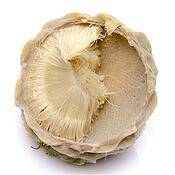 Now that you know how to get to the heart, you can use them in a variety of vegetarian artichoke recipes that can be made with other herbs and vegetables grown in your EarthBox® garden! Below we have one of the best ways to use artichokes – Cream of Artichoke Soup!

RECIPE: Cream of Artichoke Soup
What You'll Need:
Hearts from 5 large artichokes
5 Tbsp. butter
1 medium size leek (white-and-light green parts only), rinsed and sliced
6 garlic cloves, roughly chopped
½ cup shallots, diced
8 oz. Yukon Gold potatoes, peeled and diced
8 cups vegetable broth
2 Tbsp. fresh squeezed lemon juice
¼ tsp. pepper
1 bouquet garni*

1 bay leaf
2 sprigs of thyme
4 sprigs of parsley

1 cup light cream
Salt, to taste
*A bouquet garni is an herb sachet that adds flavor to simmering soups, stews, stocks, and braises. You can purchase special pre-made bags meant for this purpose, or you can make your own with cheesecloth and kitchen twine.
Let's Get Cooking:
Melt the butter in a large pot on medium heat. Add the artichoke hearts, sliced leek, shallots, and garlic. Cook until tender, but not brown.
Add potatoes, vegetable broth, lemon juice, and pepper. Place the bouquet garni in the pot. Increase the heat to bring the soup to a slight boil, then lower the heat to simmer. Cook uncovered for 1 hour, maintaining simmer.
Turn off heat. Remove and discard the bouquet garni. Purée soup with an immersion blender (or transfer in batches to a standard blender) until the texture is smooth.
Slowly stir in cream, and season with salt to taste. Serve and enjoy!
OPTIONAL: Serve each bowl with a toasted crouton, a dollop of sour cream or mascarpone cheese, and fresh chives on top.

Share your favorite artichoke recipes with us in the comment section, below!