---
The EarthBox® Original gardening system is a low-maintenance, fail-proof design determined to fill the needs of the home gardener of any skill level. Since not all home gardeners live in the same area, there are many challenges to finding the perfect container gardening solution for everyone, but the EarthBox® does just that! Combining science—and a ton of testing—with great design and American manufacturing, the EarthBox® container gardening system was designed by applying a variety of tried-and-true commercial growing concepts to a small footprint to produce better results than traditional in-ground gardens. The following diagram explains in detail how the EarthBox® growing system components all operate together: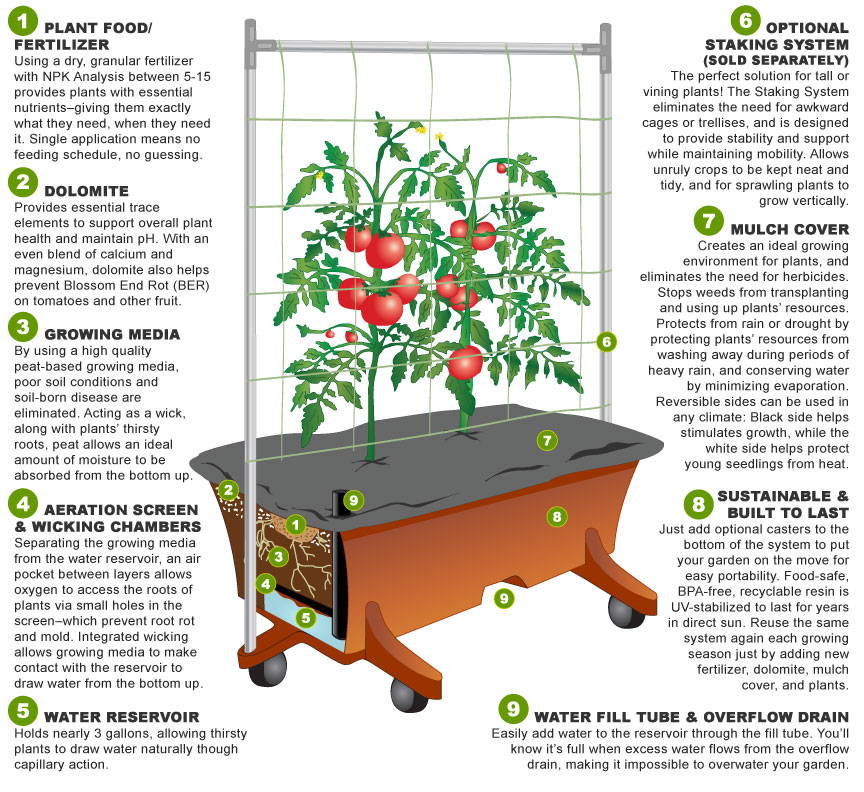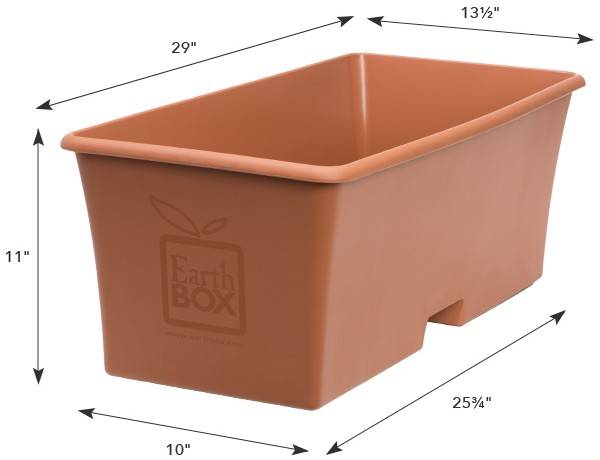 ---
You can grow just about anything in an EarthBox® Original gardening system! Below are the fruit, vegetables, and herbs we recommend for this growing system. Click on any of the images to be taken to our Growing Guide page where you'll learn how to succeed at growing each crop. Follow the recommendations for plant placement, light, and watering guidelines to get the most out of your container gardening experience!

---
Explore more about EarthBox® container gardening! View the instruction manuals where we walk you through setting up your systems and accessories. Peek at our blog to discover container gardening tips, delicious recipes and more. Plus, our plant placement charts show you the best place to position your plants in each EarthBox® system.