---
EarthBox® Root & Veg™ vegetable planting boxes operate and use the same components as the Original, but feature a square design and a deeper growing space! We understand that home gardeners may not have the ideal environment for a traditional in-ground garden, so we've come up with a solution to make growing your own food available to everyone with our planting boxes. The Root & Veg system also answers the need to grow root plants that require a deeper growing space, like carrots and parsnips. Learn more about the EarthBox® Root & Veg growing system below.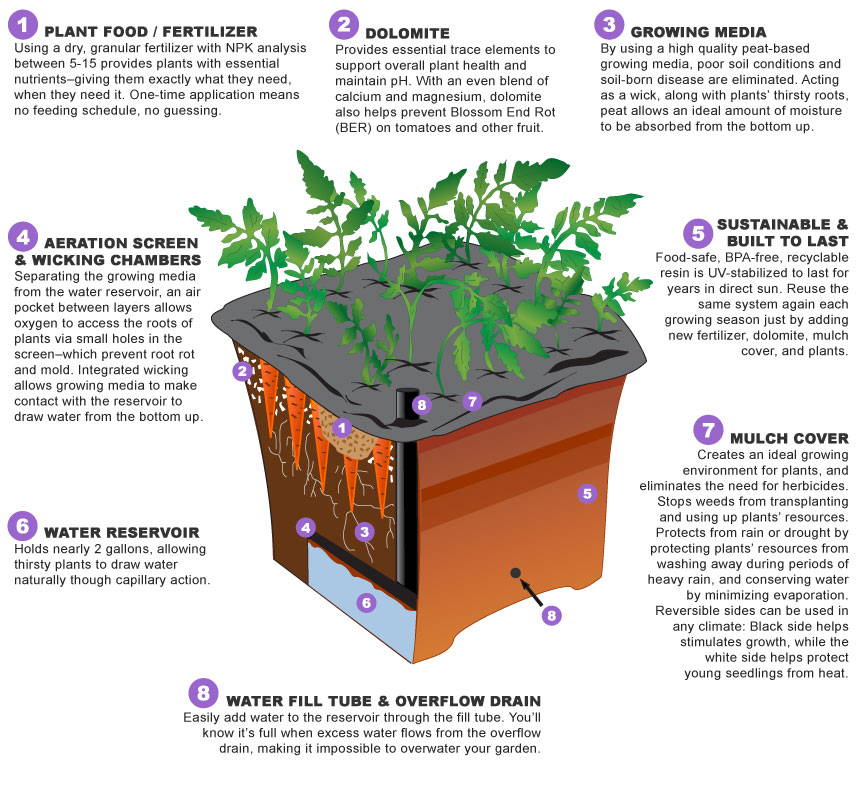 ---
You can grow many different veggies, herbs, and fruits in the EarthBox® Root & Veg gardening system! Below are the crops that we recommend for this growing system. Click on any one of them to be taken to our growing guide page where you'll learn how to succeed at growing each crop. Follow the recommended plant placement, sun, and water guidelines to get the most out of your container gardening experience!

---
Explore more about EarthBox® container gardening! View the instruction manuals where we walk you through setting up your systems and accessories. Peek at our blog to discover container gardening tips, delicious recipes and more. Plus, our plant placement charts show you the best place to position your plants in each EarthBox® system.