RECIPE: Spinach & Veggie Party Dip
---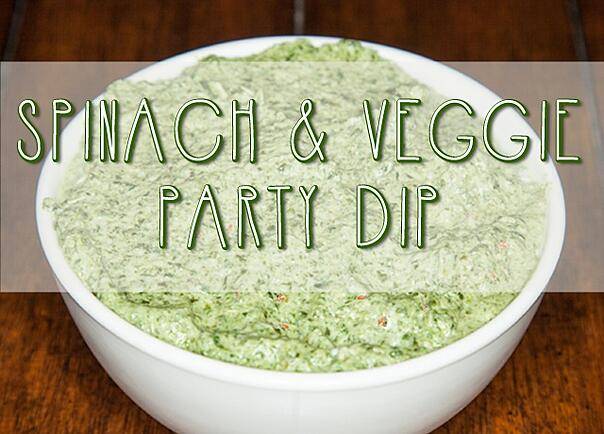 Serve up this delicious dip at your next party!
The family of EarthBox® gardening systems can grow everything you need for your next veggie platter, so why not make your own veggie dip? We're here with a fresh spinach dip recipe that's perfect for your next barbeque.
Ditch the Mix
It's that time of year—barbecue and pool party season is upon us! Before you throw together that packet of "vegetable dip" from your pantry, consider making your own from-scratch party dip. Not only is it pretty easy to whip up, but you also have control over the ingredients. While this takes more than 5 minutes to make, we promise the result is well worth the extra effort.

RECIPE: Spinach & Veggie Party Dip
For all of our recipes, we will try to list suitable substitutions for vegetarian/vegan, and/or gluten-free diets if applicable.
Makes approximately 3 cups
What You'll Need:
Olive oil
24 oz. baby spinach leaves (stems removed), chopped
1 medium-size carrot, coarsely grated
1 small yellow onion, finely diced or minced
1 garlic clove, minced
2 scallions or 1 small shallot, finely chopped
8 oz. sour cream or plain Greek yogurt (vegans/ vegetarians can substitute with Vegan Gourmet® or Tofutti® brands)
½ cup mayonnaise (vegans/ vegetarians can substitute with Just Mayo™)
1 tsp. Worcestershire sauce (vegans/ vegetarians can substitute with Annie's® brand)
1 tsp. soy sauce (such as gluten-free, vegan San-J Organic Tamari)
½ tsp. black pepper or red pepper flakes
¼ tsp. celery salt
Dill, ½ Tbsp. fresh or 1 tsp. dried
1 Roma tomato, diced small (pulp and seeds removed)
Let's Get Cooking:
Heat 1 tsp. olive oil in small pan over medium-high heat. Add the chopped spinach and cook down, stirring frequently, being careful not to burn. Transfer to a mesh strainer over a bowl to let water drain. You may also need to push the back of a ladle over the spinach to help squeeze the water out.
In the same pan, add a ½ tsp. of olive oil and the grated carrot. Cook over medium-high heat for two-three minutes or until carrots just begin to soften. Transfer to a clean bowl or plate.
In the same pan, add another ½ tsp. of olive oil and the onion. Cook over medium-high heat for two minutes or until onions just begin to soften. Add the onion to the carrots and allow to cool.
Press any excess water out of the spinach, and transfer the spinach to a clean bowl. Add the scallions (or shallot) and garlic. Stir until combined.
Add the sour cream (or Greek yogurt), mayonnaise, Worcestershire sauce, soy sauce, dill, celery salt, and pepper, stirring to combine. Add in the cooked carrot and onion, stirring until well-incorporated.
Top with diced tomato and serve with fresh veggies and crackers, or store in the refrigerator for up to 3 days.
Serving suggestion: hollow out the center of a pumpernickel loaf and serve dip in the middle.
Enjoy!

Tell us: what's your favorite food to dip?