Easy Gardening for Kids with EarthBox
Article posted on November 17, 2016 by EarthBox Sales & Marketing
---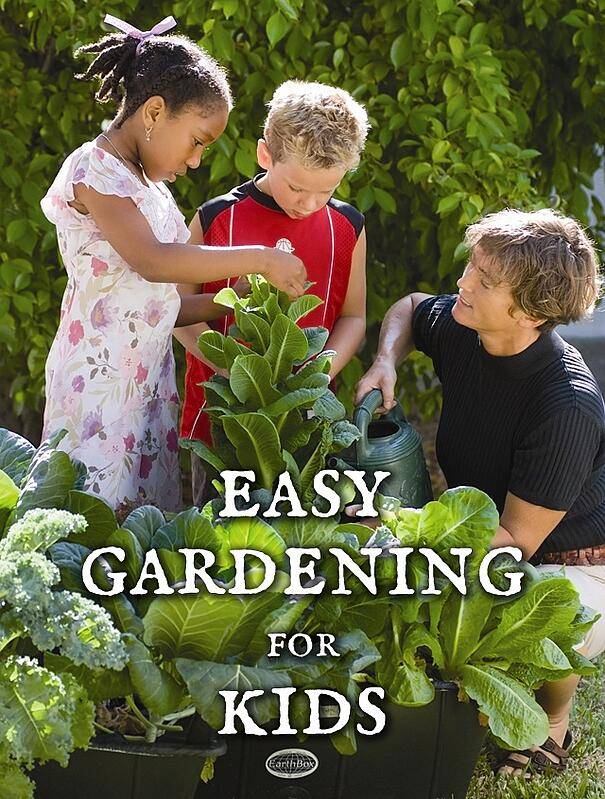 The key to gardening success (especially with kids) is to grow in EarthBox® container gardening systems, no matter how little the hands or the experience. The secret is that there can be no overwatering––a main reason plants fail to thrive when otherwise well-cared for––if your kids or grandkids have a tendency to go overboard with the watering can.
Gardening with your children means they'll be learning lifelong lessons and values, and it makes for a great time to bond with one another. Growing food will teach your young ones where it comes from, how they can be part of the production process, and healthy eating habits. When children help create and care for plants, they learn responsibility, independence, teamwork, problem solving, patience, and discovery.

Steps for Easy Gardening for Kids
Get Started by Designing a Plan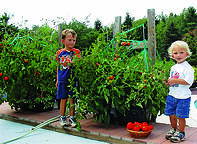 Involve your children in planning the garden, giving them age-appropriate tasks and choices. Plants that have big seeds, like cucumbers, peas, pumpkins, squash, and sunflowers are great for small hands. There are many fast growing plants, such as beans, lettuce, radishes, spinach, and Swiss chard that eager kids can see quickly.
Kid-friendly choices include:
Sturdy plants like bush or pole beans, sunflowers, and marigolds.
Plants with bite-size produce for easy munching, such as cherry tomatoes and snow peas.
The container garden version of a touch tank: fuzzy (dusty miller); prickly (squash vines); rubbery (begonias); and smooth (peppers).
Plants of different sizes like tall sunflowers, huge-leaved squashes, and tiny-leaved thyme.
Lettuces such as Romaine that grow quickly to keep kids interested.
A visually compelling night-flowering garden might be just the ticket to engage your teens. Evening primrose, angel's trumpet, and night-blooming cereus are excellent choices.
Choose an EarthBox® System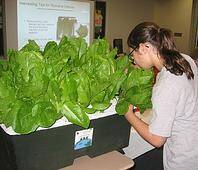 After you've chosen the plant types, it's time to determine how many EarthBox® gardening systems, and which types, you need. There are a number of things to consider:
Also keep in mind how to plant for best results. This planting guide will provide you with plant and fertilizer placements, so you know how many seeds or seedlings to purchase. Also, be sure to use plant foods and a growing medium approved for EarthBox. We have step-by-step instructions to help you with the planting process.

Organize Your Garden Helpers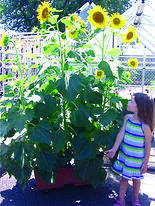 Once your EarthBox® systems are set up and plants are ready, it's time to get your gardening crew together. Small children will need to be supervised, but can reach a sense of mastery if given some autonomy and a lot of encouragement. Older children and teens may want to ask a friend or two to join them in growing.
Growing an EarthBox® garden will help your children assert their independence, and give them a sense of pride and self-expression. Or, your teen might prefer a project to share with friends -- for example, a chance to dabble in the kitchen making smoothies from homegrown strawberries, herbs, and other greens. A summer EarthBox® garden also offers opportunities for community service. Teens can use gardening projects to help obtain Scout badges, or to donate their harvest to a local food pantry or shelter.
Earth's Young Stewards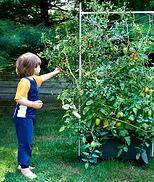 The best way to teach our children to care for our Earth is to start caring for it with them. What better way to do so than by growing fresh food together? Whether this will be the first gardening experience for your young charges or their 21st, the wonder of growing something natural, beautiful, and edible with their own hands will have a long-lasting impact. Make this a moment to remember for you and your children!
"Why try to explain miracles to your kids when you can just have them plant a garden." – Robert Brault

Tell us in the comments: What is your favorite crop to grow with your kids or grandchildren?
Tell us your gardening traditions or share your heartwarming story with us!