Get to Know a Grower
:


Brit MacDonald

,

Little Green Thumbs
---
One of our goals at EarthBox® is to make gardening easy, successful, and fun for people of all ages. We want to inspire home gardeners, and empower them to grow their own food and try something new or different.
In this series "Get to Know a Grower (GTKAG)," we are sharing the experiences of some of our most passionate and unique EarthBox® growers. This month, Brit MacDonald, National Program Director for Little Green Thumbs, tells the story of how her program provides a unique educational gardening experience utilizing the EarthBox® gardening system in classrooms across Canada.

Brit MacDonald, Little Green Thumbs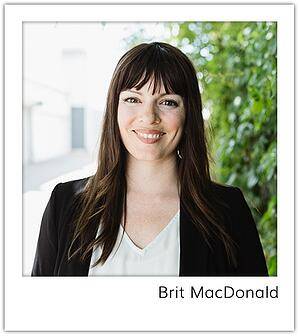 Location: Saskatoon, SK, Canada – equivalent to USDA Zone 3
Tell us about yourself and how the Little Green Thumbs program was started: At Little Green Thumbs, we believe kids deserve to know where their food comes from – in fact, that they need to! The first Little Green Thumbs garden took root in a classroom over 10 years ago, out of a desire to connect youth to food, agriculture and nutrition education within the school environment. Today Little Green Thumbs is managed by Agriculture in the Classroom Saskatchewan, with over 10 partner organizations delivering the program in schools regionally across the country. Nutrition and healthy eating, agriculture education and environmental stewardship are still some of the core learning outcomes we hope a Little Green Thumbs garden inspires. At the same time, it was realized very quickly that a classroom garden is an incredible education tool to integrate core curriculum and standards. Suddenly math, science, language arts all become very real and alive in a classroom garden!
Since its beginning over 10 years ago, Little Green Thumbs has grown to a network of over 700 teachers and 400 gardens, who each utilize their garden in unique ways, to fit their educational philosophy, the Little Green Thumbs mandate and the outcomes of their regional curriculums. We learn from our network every single day and are continually inspired by the incredible educators who make this program come alive for over 15,000 students across the country.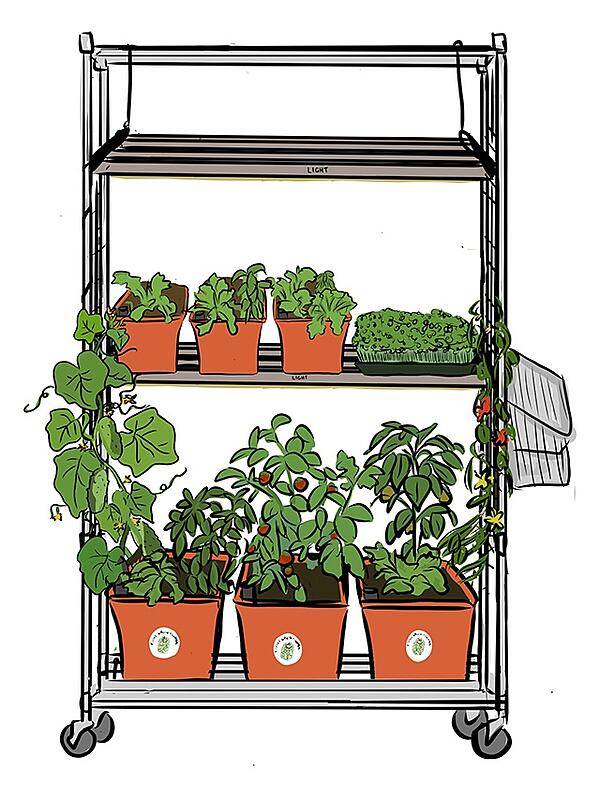 I started with Little Green Thumbs in 2016, with a background in food security, youth education and community development. For years before joining the Little Green Thumbs team, I had managed a 2-acre urban garden, which delivers educational programming and grows 15,000 pounds of vegetables each year for the local food bank. I'm fortunate to have had unique growing, learning and teaching experiences that I can being to my work with Little Green Thumbs. In the past I've worked with local food growers, our regional food council and residents of the corrections system, facilitating a horticulture program for inmates. I'm thrilled for the opportunity to contribute my time and skills to a program like Little Green Thumbs, that brings learning to life for thousands of students each year!.
How did you discover EarthBox® was the right fit for your program?
Growing a garden in a classroom environment, presents some clear limitations. One of the most challenging is extended holiday school breaks, in which teachers and students may be out of the classroom for 10 days or more. We knew we needed a system that could compensate for this limitation, while also maintaining an important part of our program ethos: growing with soil!


The sub-irrigated, self-watering system of EarthBox® fit our needs perfectly. It is a durable growing system, tough enough for classroom use year after year. Some of our EarthBoxes have been in production for over 6 years!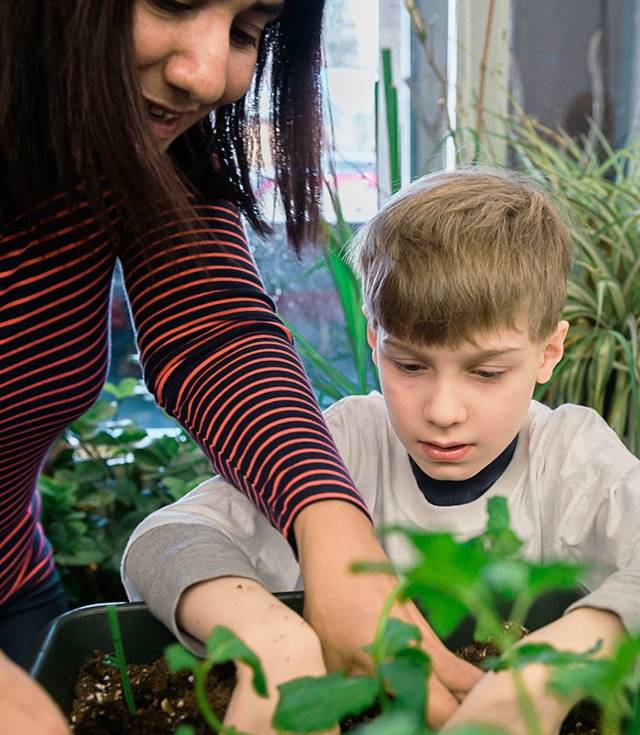 What makes the Little Green Thumbs program unique?
The uniqueness of our program comes from growing indoors, right in the classroom learning environment. We wanted to create a classroom tool that could be easily integrated into everyday learning, and a program of support and guidance around that tool. Some of our teachers have been with Little Green Thumbs since the very start – over 10 years now! In that time, over 100,000 students have had the Little Green Thumbs experience of becoming food producers right in their own classroom. All the choices we make with the program are to make the program easier for teachers to deliver and more enriching for students to experience! Each year we develop new resources and lesson plans, improve our gardening set-up, offer professional development opportunities and our Little Green Thumbs coordinators deliver engaging in-classroom presentations. It's been a great 10 years, and we can't wait to see what the next 10 years holds!

Quick Q&A
How many classroom EarthBox® gardens collectively are in use with the Little Green Thumbs program?
There will be over 400 Little Green Thumbs gardens in production this school year, in classrooms across Canada. That means over 1,600 EarthBoxes in schools—growing everything from basil to kale, to cucumbers, beans, peas and lettuce!
What has feedback been from the teachers?
Little Green Thumbs teachers love the ease of set-up and maintenance of the EarthBox® system. Without the assurance of a self-watering system, it would be difficult to find peace of mind for our gardens, over extended holiday breaks. However, with the EarthBox® system, our teachers fill the reservoir and can leave the garden for more than a week. When students return after holiday breaks, the growth in the garden can seem like magic! One of our Little Green Thumbs teachers shared with us, "Some children think that I am able to perform magic. Others, however, now understand that, with a little soil and a few seeds, they can make their own magic happen."
What are your Top 3 favorite crops to grow in the EarthBox®?

1. Tiny-Tim Tomatoes – these compact bush tomatoes are perfect for the classroom and EarthBox® system under grow lights. Each plant produces an abundant supply of cherry tomatoes!



2. Sweet Basil – one of our favorites for its sensory stimulation, yield, and taste!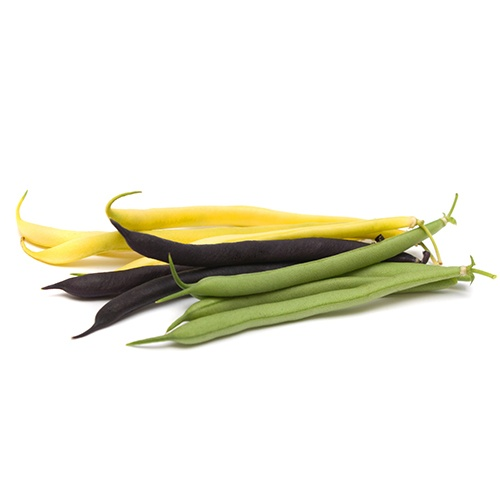 3. Purple Pole Beans – Pole beans in a Little Green Thumbs classroom usually grow well out of the reach of our grow lights, but we still love them! Many classrooms grow them right from the floor to the ceiling, and even use the beans to create classroom dividers or a sheltered reading nook. Their giant heart-shaped leaves provide calming green to the classroom, and purple beans are a treat for everyone!
What is your favorite EarthBox® accessory you must use with your gardening program?
Our gardens couldn't do without the EarthBox® Staking System. The system made it easy for us to grow peas, beans and even our climbing cucumbers! Nowadays, we love the EarthBox® Junior™, too! It is the perfect size for all of our herbs and leafy greens.

What advice do you have for teachers who want a classroom garden?
Start small and integrate your standards whenever possible! A garden is an incredible cross-curricular, experiential education tool, that can help your core curriculum and standards come alive! Try to approach your classroom garden as an extension of your learning environment, rather than something extra. There are many possibilities to integrate math, science, social science, art and language learning, in hands-on ways to engage students. Consider how you would like to engage students and where the connecting points to your curriculum are before you start. Lastly, make friends with your custodian! Gardens don't have to create a mess, but make sure that you consult your custodian for their advice about where to put the garden in the classroom, so as not to inconvenience their routine maintenance and cleaning. Spend time upfront building buy-in and excitement from your staff team and administration, and it will pay off big in the long-run!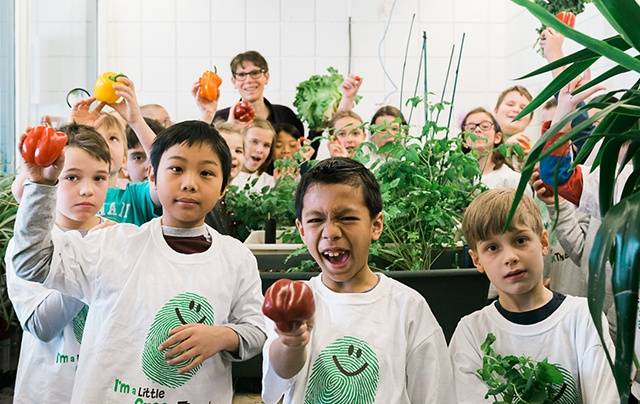 What underrated fruit or vegetable do you think teachers should start with for best results?

Some of our favorites for starting gardens are:
Basil – Basil grows incredibly well under grow lights and has a big harvest that everyone can enjoy.
Rainbow chard – The colors of rainbow chard are fantastic and you can use the leaves as wraps, salads or even stir-fry.
Lemon Balm – We encourage a lot of sensory engaging herbs in our Little Green Thumbs gardens, and Lemon Balm is a long-time favorite.
Pole Beans – There are many activities and experiments to try with pole beans over their growth cycle, and who wouldn't smile seeing beans growing to the ceiling?

Recipe: Kale and Basil Pesto
(from Little Green Thumbs' coordinator, Maureen)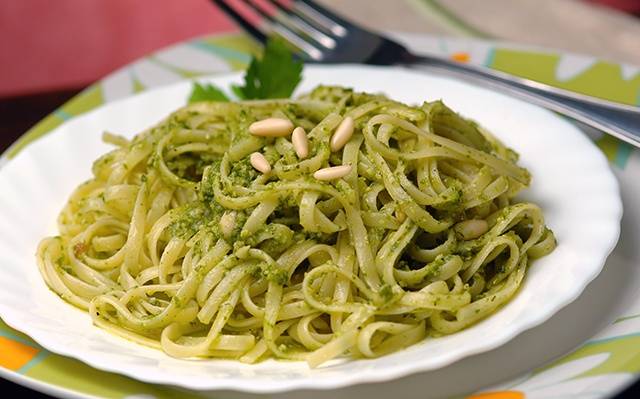 Fresh and yummy, this recipe can be used beyond pasta as a dip for garlic bread; as pizza sauce; as a glaze or marinade for shrimp, fish, chicken, meat; or add to stir-fry, soups, meatballs, burgers, spaghetti sauce and scrambled eggs/omelets.
You will need:
1 box of pasta
1 cup fresh basil leaves (a garden favorite!)
1 cup of chopped kale (another garden favorite!)
1 clove garlic, minced or chopped
6 cups grated Parmesan cheese
1 tsp lemon juice
6 tsp lemon zest
1 cup olive oil
Salt & pepper to taste
Let's get cooking:
Cook pasta as per box directions
Place garlic, basil, kale, lemon juice and zest, and Parmesan in food processor and pulse until it resembles crumbs or paste
While running the processor, drizzle the olive oil in a thin, steady stream
Add salt and pepper to taste, pour over hot cooked pasta and toss until lightly coated
Optional: You can also add in 1 cup of broccoli, canned chickpeas, or avocado to increase volume or change the texture in Step 2.

Connect with Little Green Thumbs!

Do you have a unique EarthBox® garden, or inspiring story to share?
Share your experiences in the comment section below!