Get to Know a Grower
:


Britt Patterson-Weber

,

Collier Greens Program at the Naples Botanical Garden
---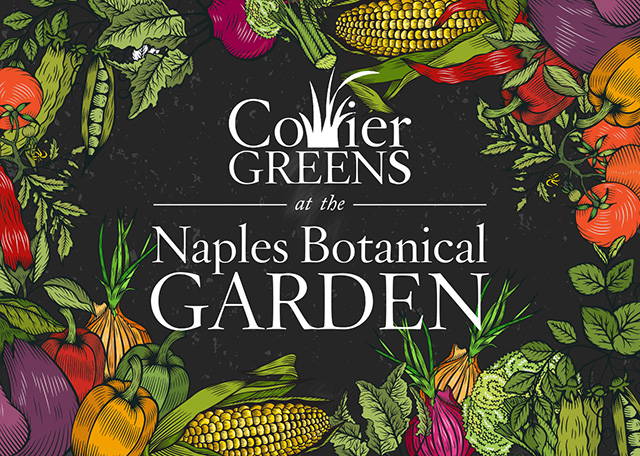 One of our goals at EarthBox® is to make gardening easy, successful, and fun for people of all ages. We want to inspire home gardeners, and empower them to grow their own food and try something new or different.
In this series "Get to Know a Grower (GTKAG)," we are sharing the experiences of some of our most passionate and unique EarthBox® growers. This month, Britt Patterson-Weber, Director of Education & Visitor Experience from the Naples Botanical Garden, shares her story about their Collier Greens program, which supports local school and community gardens utilizing the EarthBox® gardening system.

Britt Patterson-Weber, Collier Greens at the Naples Botanical Garden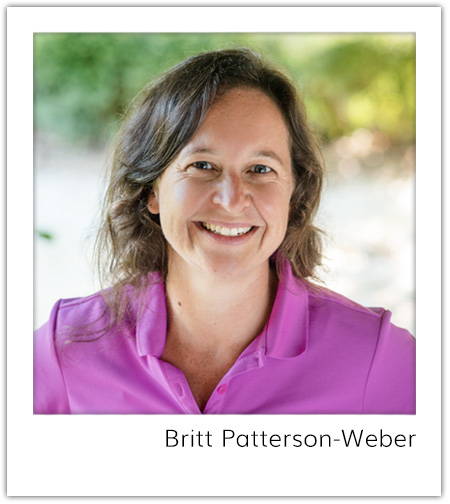 Location: Naples, FL – USDA Zone 10A
Tell us about yourself and how your previous gardening experience impacts your current position with the Naples Botanical Garden: I am the Director of Education & Visitor Experience at the Naples Botanical Garden and have worked here for ten years. Prior to joining the Naples Botanical Garden, I worked in environmental education in South Florida and the Caribbean at both non-profit and for-profit organizations. Naples Botanical Garden is only ten years old, so I when I started, the site was under construction and there were no education programs in place on-site. I came on as the Children's Garden Coordinator. I thought I would be working mostly in programs, but much to my surprise, I was gardening every day (and also developing programs)! That shouldn't be surprising to anyone who has worked at a young nonprofit: staff often have to wear many hats.
The Vicky C. and David Byron Smith Children's Garden is about one acre and features just about type of garden you can think of: there are mini versions of native Florida ecosystems, like cypress swamp and hardwood hammock; a butterfly house; large herb garden; bright, happy annuals around a playhouse; scrounger's garden that has made things like toilets, grills, and purses into planters; and, of course, vegetable beds. My mom, uncle, and grandmother were all serious gardeners, so I'd been around green thumbs my whole life. In fact, our laundry room in Georgia was usually full of grow-lights and seed trays in the winter; come spring, neighborhood families came to our garden to take their Easter photos. However, I didn't do much gardening myself prior to coming to the Naples Botanical Garden, and gardening in South Florida is totally different than more temperate parts of the country. So, there was quite a learning curve for me, skill-wise. The passion and understanding of plants' importance to all life on Earth was there, though.
Share with us the history of the Naples Botanical Garden, and how Collier Greens got started:
As I mentioned, the Naples Botanical Garden is only ten years old and when I started we had no programs on-site. The organization, though, is a little over 20 years old, and before we had a physical garden, the organization began supporting a garden at an elementary school across the street from us. School gardens seemed to get really popular in 2008-2010, and, soon, we had many schools asking us for help starting or maintaining gardens for them—word had gotten out about our involvement with our neighborhood school.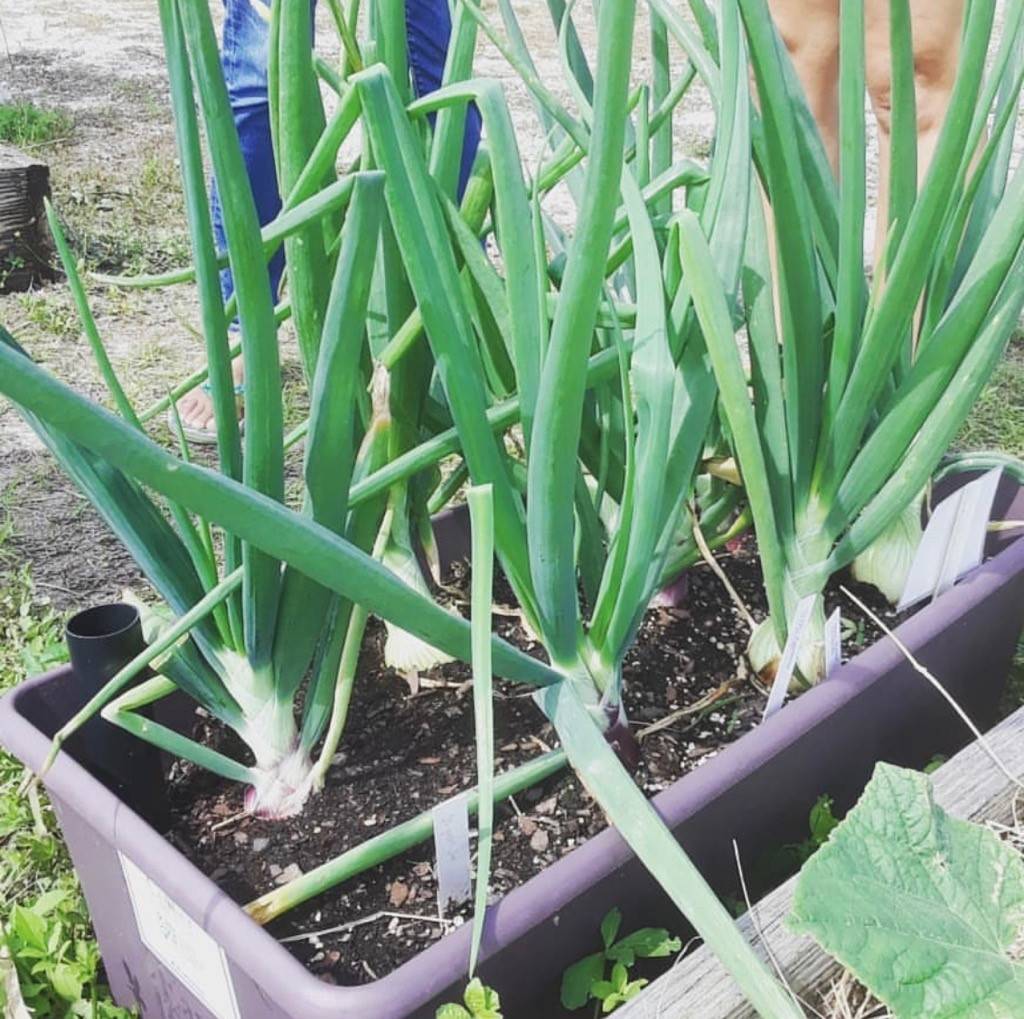 At that time, we were developing our 170-acre site for the botanical garden and couldn't possibly take on garden support all over town. So, we responded to this community need and started Collier Greens, a school and community garden network. Our strategy was to teach the teachers and empower them with the skills and knowledge to operate garden projects on their own. The real strength of the program is the fellowship that has developed among members of the network. We started Collier Greens with just a school garden manual we wrote for our area and a single workshop, but soon we saw the need to have multiple opportunities throughout the year for all these garden educators to get together to share best practices, commiserate, and celebrate successes. Prior to Collier Greens, there was no way for all of these people running small gardens to learn about each other; many felt like they were taking on these projects alone. We're the hub for them to meet. Now, we offer eight workshops throughout the year on topics like irrigation, fundraising, seed-starting, volunteer management, cooking the harvest, and more. We also take field trips to other gardens, which gives everyone the opportunity to talk and bond.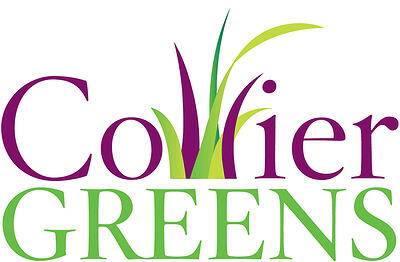 How did you discover EarthBox® was the right fit for your program, and how you were able to integrate it?
A few years ago, I met with the leader of our local 4-H to learn more about how they're supporting local school gardens. It turned out that 4-H was providing in-class instruction directly to students, which was great to hear because that meant our programs were really complementary. I asked the leader what kind of challenges she observed in the school gardens that she worked with; since she was there in the classroom, I knew she would have some perspective. She told me that teachers really like the idea of EarthBox® gardening systems, but had a hard time getting the funding to buy their own from the school.
So, the teachers would DIY their own boxes with rubber totes and PVC. These boxes sort of worked in that they could grow plants in the boxes, but it took time to construct them. Additionally, those rubber totes were never meant to hold water and soil, nor were they designed to withstand the harsh Florida sun. The totes were also cumbersome (if not impossible) for the teachers to move around the garden. I had lived in communities before that had lending libraries for tools, like drills, saws, etc., and it dawned on me that Naples Botanical Garden could help these teachers by setting up a lending library of EarthBox® gardens.
I had the funding available to purchase a large quantity of them, so I did. I numbered each of them so we would have some tracking available to us and created a lending agreement. Once we receive the agreement, teachers can check out the EarthBox® container like a library book. Our growing season coincides with the school year, so teachers just return their clean boxes to us when school ends. If teachers really like them, they have the option of buying their EarthBox® gardening systems from us at cost. Administrators are more likely to support an expense like this after they have seen them in use for a growing season—they can see firsthand how easy it is to grow in an EarthBox® and what kind of impact the experience has on children.
What makes the Collier Greens program unique?
Collier Greens was designed for maximum impact with minimal input. We created this program with a shoestring budget and staff, while building a large botanical garden. Setting up boundaries in the beginning—"we will not build and maintain a garden for you"—has helped, as has recognizing that the "fairy godmother" method of school garden support is neither sustainable nor helpful. We have been honest and realistic about the level of support we can provide. Along the way, we have continually sought input from our audience, so we have created a program with the community rather than for the community. What the community wanted was a place where they could get solid advice and meet others who are undertaking similar projects. In Collier Greens, we are not prescriptivists, either, about what a school garden "should" be—everyone has different goals and, therefore, different gardens. Finally, Collier Greens is free! There is no cost to attend a workshop or borrow from the EarthBox® lending library.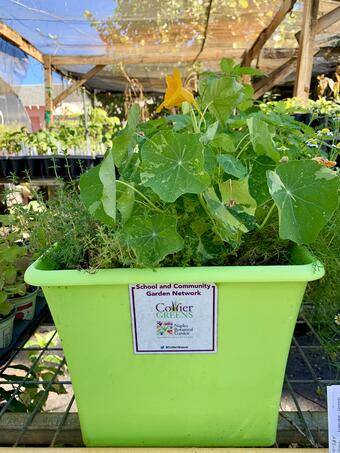 Quick Q&A
How many classroom EarthBox® gardens collectively are in use with the Collier Greens program?
We average about 25 schools borrowing from the EarthBox® lending library each school year.
What has feedback been like from the teachers?
Teachers love it, as do the facilities managers at their schools! The boxes don't take up much space and they are low-maintenance. Students at one school devised a science experiment because they wanted to compare the growth of cabbage in the EarthBox® vs. regular raised beds.
One after-school nutrition program for parents and children loved their EarthBox® gardens so much that the facilitator bought brand new EarthBox® systems to send home with families at the end of the school year.
Another school started gardening with just two EarthBox® gardening systems; after seeing the impact the boxes had, they were able to receive permission from administration to expand their garden and have been doing so, little by little each year. Now, they have several of them, plus raised beds and fruit trees.
What are your Top 3 favorite crops to grow in the EarthBox®?
1. Tomatoes: 'Cherry Cascade Hybrid' – this determinate tomato is compact and attractive.
2. Cilantro: 'Confetti' – I love cilantro! This one is slow-bolting and has unusual, frilly leaves.
3. Kale: 'Nero di Toscana' – All kinds of leafy greens do well in South Florida winters. This dinosaur kale is eye-catching, long-lasting, and, most importantly, tasty.
What is your must-have accessory in your EarthBox® garden?
Casters! Casters are so helpful for getting your EarthBox® in just the right spot—especially if you have multiple EarthBox® container gardens to move around.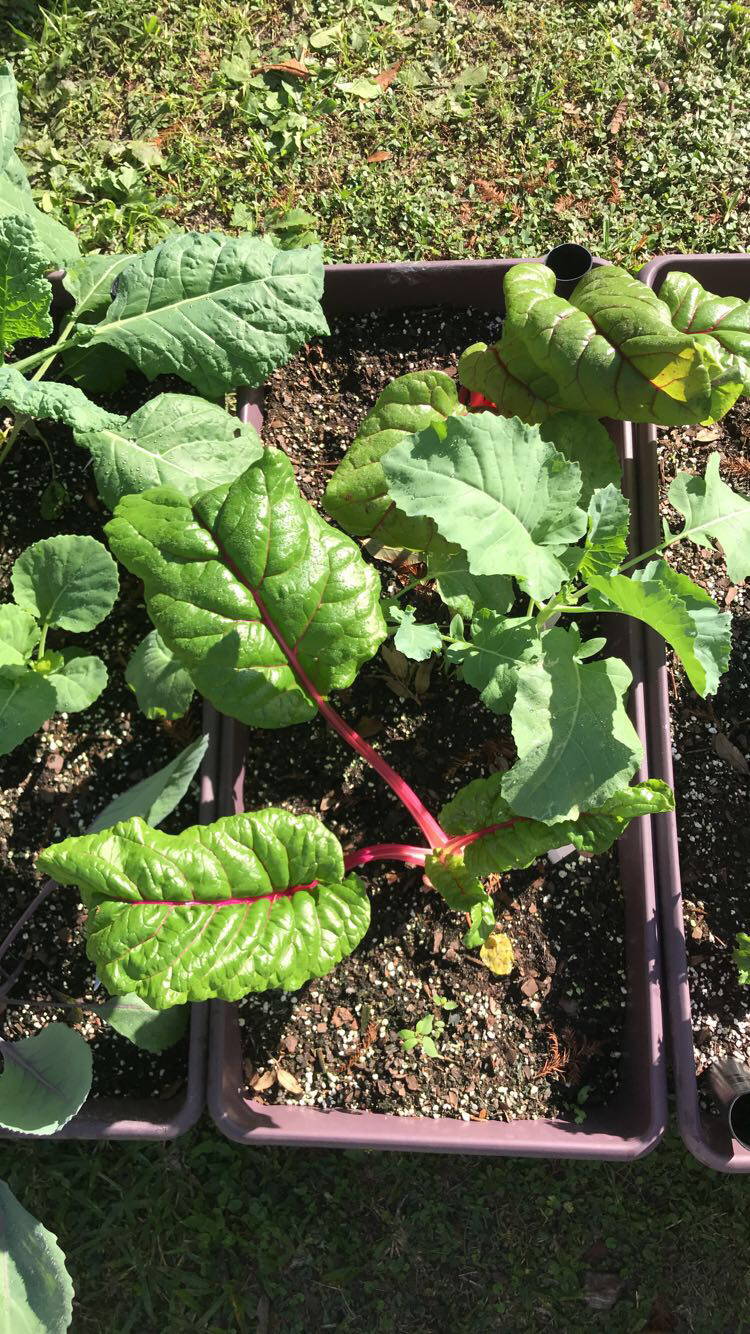 What advice do you have for teachers who want a classroom garden?
First, start small. I cannot overstate how important it is to start small. Remember that a garden is never really finished; keep this in mind when you see photos of established school and community gardens. Those gardens did not happen overnight, but were the result of a lot of work and they are still growing and changing. When you start small, you're setting yourself up better for success.
Secondly, build a community. Don't try to take on a garden project by yourself! Not only is it important to have people who can assume garden management duties when you're unavailable, having help and support will stave off garden exhaustion. Plus, it's nice to have someone to talk to while you weed!
Finally, remember your purpose. Periodically, take a moment, and ask yourself what is the reason for your garden? Who are you serving? Are you making progress with your goals? Don't forget about the children you're working with! Be wary of getting caught up in to-do lists and other distractions.
What fruit or vegetable do you think teachers should start with for best results?

Radishes are the perfect instant gratification vegetable. I have been able to harvest radishes in as little as 21 days from planting the seed. Getting an edible reward that quickly is a great way to get kids intrigued by this idea of growing food. I also like the element of surprise that comes with harvesting, say, an 'Easter Egg' radish, for example—what color will it be? How big? How spicy?

Recipe: Sautéed Radishes with Sugar Snap Peas
Britt's favorite fresh-picked recipe!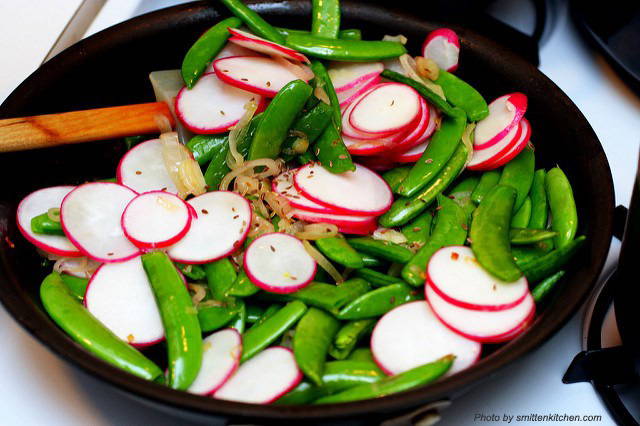 You will need:
1 tablespoon butter
1 tablespoon olive oil
1/2 cup thinly sliced shallots
12 ounces sugar snap peas, trimmed, strings removed
2 cups thinly sliced radishes (about 1 large bunch)
1/4 cup orange juice
1 teaspoon dill seeds
1 tablespoon chopped fresh dill
Let's get cooking:
Melt butter with oil in large nonstick skillet over medium heat.
Add shallots and sauté until golden, about 5 minutes.
Add sugar snap peas, cook for one to two minutes, and radishes sautéing until crisp-tender, about 3 to 4 minutes more.
Add orange juice and dill seeds; stir 1 minute.
Season with salt and pepper.
Stir in chopped dill.
Transfer to bowl and serve.
Yield: 6 servings


Do you have a unique EarthBox® garden, or inspiring story to share?
Share your experiences in the comment section below!