RECIPE: Grilled Corn with Chipotle-Lime Butter
---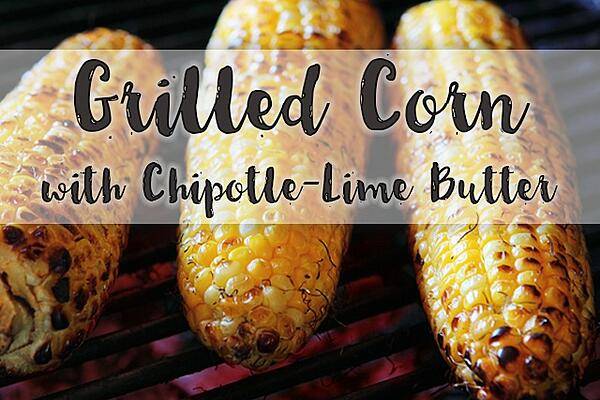 A typical summertime treat gets an unexpected burst of flavor from juicy limes and smoky chipotle pepper.

Grilled Corn on the Cob with Chipotle-Lime Butter
Take your corn on the cob to the next level with tart lime juice and smoky spices.
You'll Need:
12 ears of corn, shucked
1 stick of salted butter, room temperature
2 Tbsp. chipotle chili powder
¼ tsp. cayenne pepper (use just 1/8 for less heat)
Juice from half a lime
Olive oil
Fresh cilantro, finely chopped
Let's Get Cooking:
In a bowl or food processor; combine butter, spices, and lime juice. Blend until fully incorporated.
Add butter mixture to a corn butterer and refrigerate to harden, about 1 hour.
Clean and oil grill grates and turn burners on high. Preheat for approximately 10 minutes.
Place corn on grill and turn occasionally until grill marks and charred blisters appear on all sides, about 10-12 minutes.
Remove corn from grill, spread chipotle butter, and top with cilantro.
OPTIONAL: If desired, sprinkle Cotija cheese over top for an authentic Mexican street corn flavor.

Share your favorite party food recipe with us in the comments!