How to Preserve Your Summer Harvest
Article posted on September 13, 2017 by EarthBox Sales & Marketing
---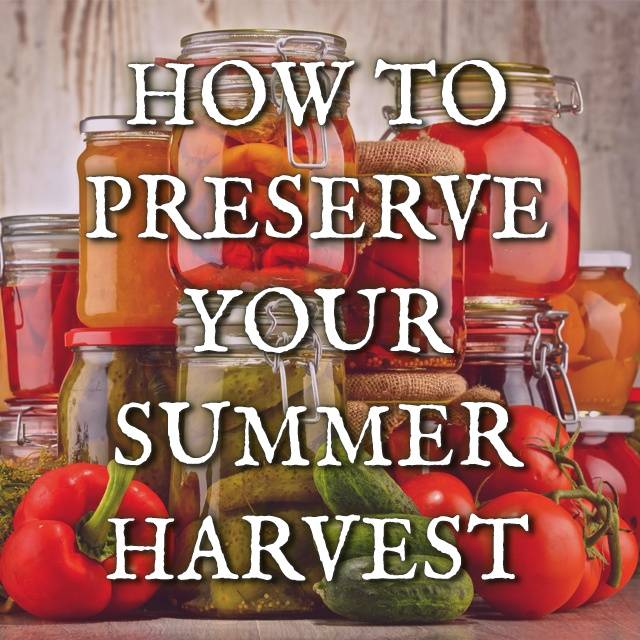 Fall is upon us—soon the leaves will start turning and those cool autumnal breezes will be on their way! Once Winter hits, it's hard to stare out longingly where your thriving garden used to be. In a few easy steps, we'll tell you how to preserve the taste of summer with the last bit of your delicious summer crops. Through food preservation, you'll be able to enjoy your harvest on those cold Winter days when you're longing for Summer!
Here's how to save a few of your garden favorites.

Preserving Corn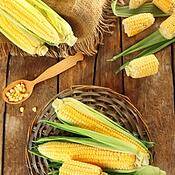 The sweet taste of homegrown corn will be perfect for stews and soups come Winter. It's very easy to bag off-the-ear corn: simply blanch ears for 3 to 4 minutes; after they have cooled, cut the corn off of the cob, spreading it out onto a cookie sheet. Freeze the kernels and transfer to freezer bags. You'll be able to use it for any chowders, stews, or cornbread you're making this Winter.
You can also cream corn as a preservation method, but freezing is not advised due to the dairy in the recipe, which is prone to separation when thawing. For this, you should carefully follow current canning guidelines.
Preserving Tomatoes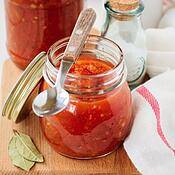 Keep summertime on your mind all Winter long by making and freezing your favorite tomato sauces such as marinara, tomato & basil, garden veggie, Bolognese, or Sunday sauce (also known as Sicilian gravy). Keep in mind that sauces containing cheese or any other dairy may not thaw that well after freezing, and are prone to separating. You can skip the cheese or cream prior to freezing and add it when you reheat the sauce.
You can also freeze whole tomatoes with or without their skins depending on what you'll use them for over the winter. This is a great way to store your harvest until you're ready to make a lot of sauce at one time at the end of your harvesting season.
If you're feeling adventurous and have some time, you can even dry tomatoes! To dry them, you can use your oven or a dehydrator. Once dried, store in an airtight container. They can also be packed in pure olive oil with herbs and spices to enjoy with crudités or antipasto.
Preserving Peppers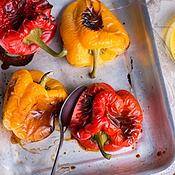 Peppers really aren't picky with how they're frozen. Remove them from the plant, give them a good wash, and cut however you please. Finely diced peppers are ideal for homemade chili or omelets. Cut into strips if you like to make stir fry, or sautéed peppers with onions. To keep them from sticking together, freeze individually on a cookie sheet and transfer them to freezer bags.
Roasting red bell peppers is easy and they taste delicious, too! Roasted peppers are best preserved using current canning guidelines. Use them blended into homemade hummus, served with antipasto, or as a topping with basil and mozzarella for grilled balsamic chicken.
Preserving Onions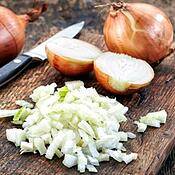 When it comes to preserving onions, you really have to take into account the variety. If you're growing sweeter or milder onions that have a softer makeup, you'll want to freeze them by dicing them or cutting them into large chunks; and freezing on a cookie sheet first, before transferring into freezer bags. Other varieties of onions that are firm and strongly flavored will keep well in a cool dark place for months, no freezing necessary.
Sweet onion relish is another tasty option, also using current canning guidelines as a method of preservation. Sweet onion relish can be used as a topping or condiment, or can be used as an ingredient in homemade macaroni salad.
Preserving Strawberries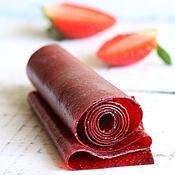 If you love strawberries, you probably know they can mold rather quickly. To maximize flavor for the Winter, pick strawberries at their peak ripeness and get to work on preserving right away!
You can freeze strawberries by washing and placing them on cookie trays to freeze, individually or halved. Frozen strawberries are excellent for blending into smoothies and shakes.
If you're looking to try something different, make fruit leather by puréeing fresh strawberries and pouring onto a cookie sheet lined with parchment paper. Dehydrate in your oven and cut into strips for a healthy snack.
Why not try your hand at some homemade strawberry jam? Be sure to carefully follow current canning guidelines and make sure you have all the required equipment and ingredients.

Tell us in the comments: What is your favorite food to store for the Winter?
Share your favorite preserving method below!