How to Make Your Container Garden Thrive in the Heat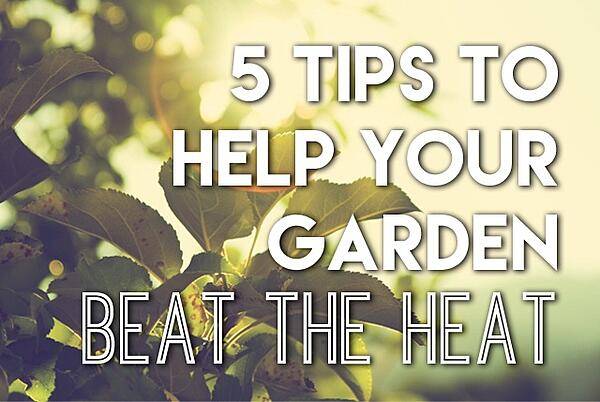 When summer is upon us, it's in full force—and as temperatures rise, tender plants can easily begin to suffer. To keep your container garden as healthy as possible, you'll need to get creative on how to beat the heat.
Here are a few simple things you can do to improve your odds of reaping a good harvest from your container garden, despite the hot weather:

5 Tips for How Your Container Garden Can Thrive in the Heat
1. Know What to Grow

For starters, not every plant is meant to grow in the heat. Some crops, such as broccoli, lettuce, chard, and parsley are not heat-tolerant and can quickly bolt* when it gets too hot. Knowing ahead of time what crops to stay away from when planning your summer garden; and choosing the appropriate type of plants to grow will increase your chances at being successful when it heats up. Tomatoes, peppers, squash, and eggplant are all great choices of warm-weather crops.
*Bolting is the premature flowering of a leaf-bearing stem


2. Use the Mulch Cover on Planter Box Gardens!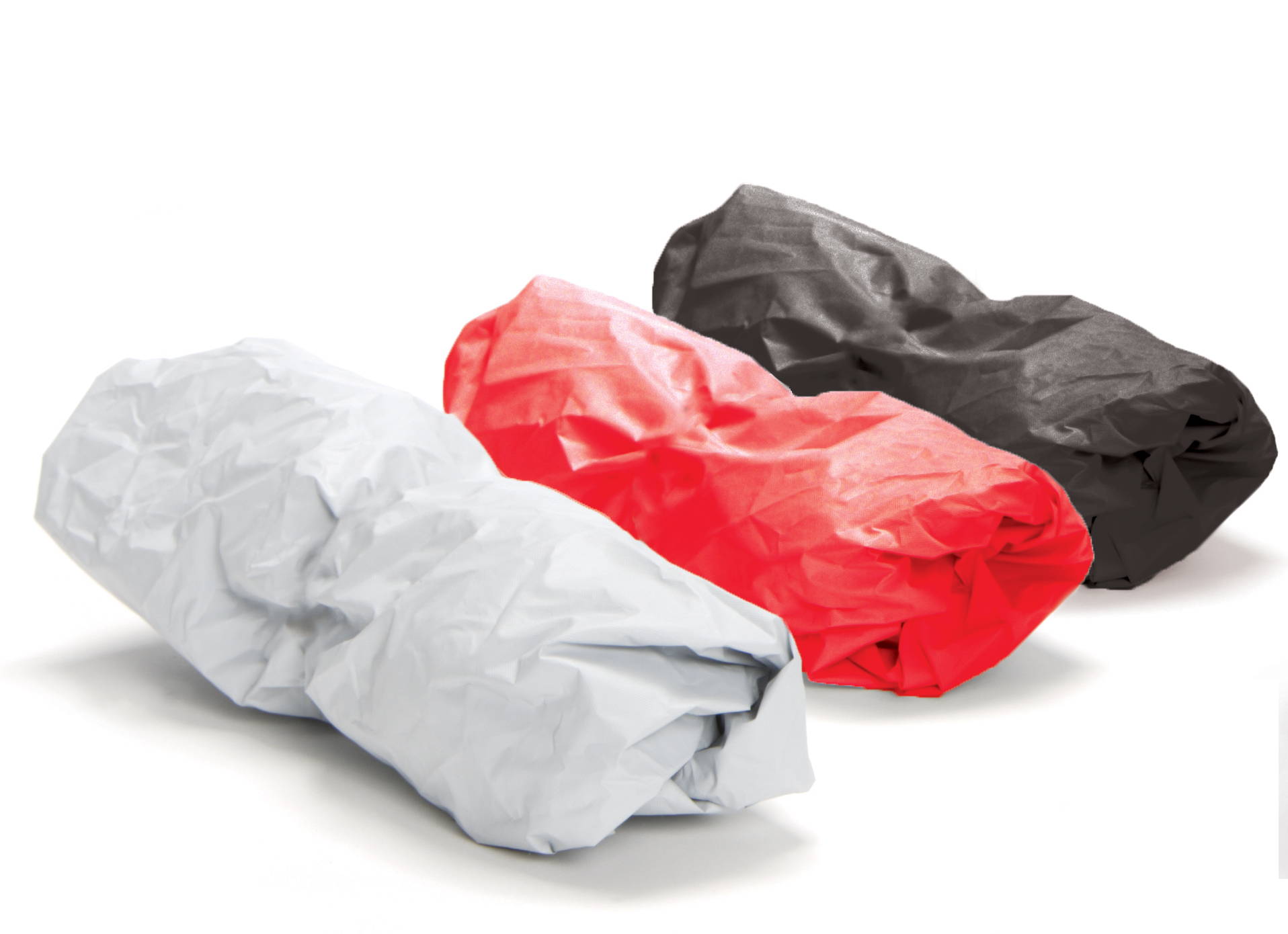 While most gardeners understand the importance of watering and fertilizing plants, it may seem out of place to say that mulch may be a key missing factor to your container garden. You may have questioned the importance of the mulch covers included with every EarthBox® gardening system, but those little caps play a significant role in the success of your garden—we can't stress this enough!
Besides keeping weeds out of your garden box planter, the mulch cover locks in moisture and essential nutrients. They are also reversible, which is great for summer crops—if your peak season temperatures usually remain steadily over 85° F, then set your EarthBox® up with the white side of the mulch cover facing out. This will help prevent tender, young transplants from cooking in the sun as the season progresses and days get hotter.
Thunderstorms are also common during the summer, dumping heavy rain as they pass through. While rain is usually welcomed by gardeners, it can be detrimental to plants in a gardening container without a mulch cover. Heavy rain can easily wash the fertilizer away, leaving your plants without enough nutrients to grow.
Remember to always use the mulch cover on your container garden—it's added insurance for your garden!


3. Location is Key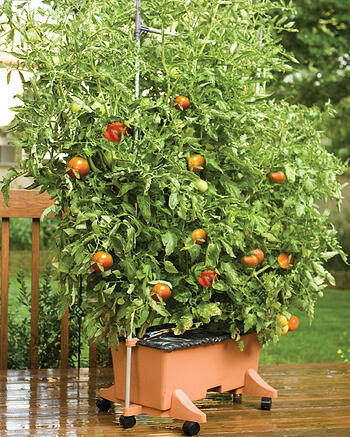 One of the great things about container gardening is you have more control over the placement of your garden. If you notice any sunny or shady areas on your property changing, fear not! All you have to do is move your boxes for gardening to a more suitable location. Since the Ready-to-Grow garden vegetable box garden kit includes casters, you can roll your plants to the best locations without breaking your back!
Depending on the type of plants you are growing, you can move the gardening containers to separate areas of your yard or home to ensure they grow properly:
If you are growing plants that require a small amount of sun (3-4 hours per day) such as lettuce or parsley, it's likely they are a cool-weather crop and should not be grown in the summertime. Try to keep them in a shady area during the day with filtered morning sunlight.
For crops that require a medium amount of sun (4-6 hours per day) such as beets or carrots, place in a sunny location in the morning hours and shade in the afternoon.
If you are growing plants that require a large amount of sunlight (6-8 hours per day) such as tomatoes or peppers, place the gardening containers in a location that receives full sun throughout the day.
If you're unable to move your planter box gardens around, or don't have any shaded areas in your yard, investing in shade cloth is another good option. There are many websites that sell temporary structures, or provide plans for making one yourself.


4. Know When to Water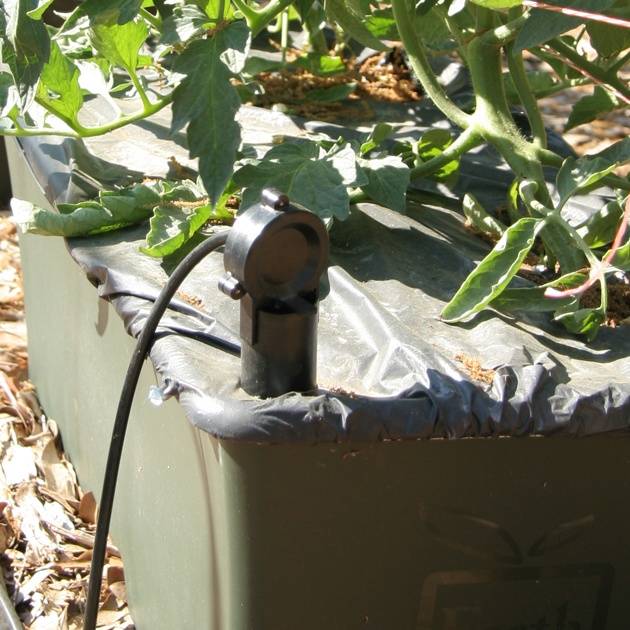 One of the biggest stressors gardeners deal with is watering their plants—knowing how much to provide or when to water can be tough! The EarthBox® gardening system takes the guesswork out of it by providing a large water reservoir with an overflow drain in the bottom of the system. It's easy to know when to water because we recommend keeping your reservoir full at all times. Just add water through the fill tube on a daily basis and any excess will flow from the overflow drain. The plants will take only what they need throughout the day. Keep in mind that high temperatures and strong sun can cause plants to drink a lot; so be sure to fill up twice a day during peak summer months—once in the morning and again in the afternoon or evening.

Many first-time gardeners have a tendency to water from the top down on the plant, wetting the leaves; but this method can actually burn the leaves and fruit if you water while it's sunny! There's no need to water plants from above with the EarthBox®, so we recommend just using the fill tube and reservoir system for watering. Using the system properly prevents fertilizer run-off and ensures the nutrients are held in the growing media. If you really want to cool your plants off after a hot day, wait for the sun to go down before spraying them with the garden hose. Evenings are also the best time to use any sprays or treatments on your plants, if needed.
To make life even easier when it comes to watering your plants, check out the EarthBox® Automatic Watering System!
5. Get Your Container Garden Prepped and Ready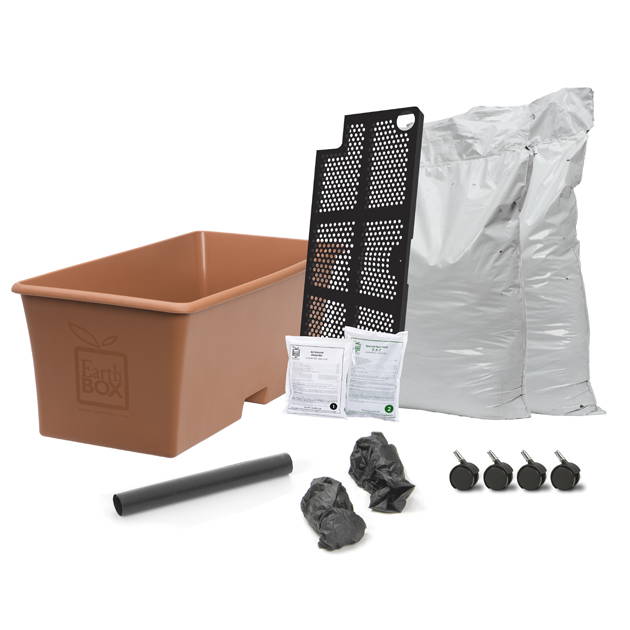 If you've ever tried to grow plants in a regular garden box planter, you understand that container gardening can have its challenges. Dry soil, nutrient deficiencies, and over-watering are issues that may occur in ordinary container gardens. The EarthBox® Gardening System works to stop all of those issues before they arise.

For starters, if you purchase an EarthBox® Ready-To-Grow Kit, you'll receive everything needed to grow healthy plants with minimal effort: a specialized EarthBox® gardening container, an aeration screen, a water fill tube, mulch covers, casters, 2.0 cu. ft. of organic peat-based potting mix, fertilizer, organic dolomite, and a detailed instruction sheet. The EarthBox® Container Gardening System is a sub-irrigated planter designed for plants to draw water from the reservoir in the bottom of the box. This process uses less water and prevents over-watering or drying out. Don't be fooled, you still need to make sure you are providing enough water through the fill tube. Depending on your location or crop, you may need to water your garden box planters up to three times a day. To learn more, check out our easy to follow instructions and planting guide or our quick video, Planting a Double Row in an EarthBox gardening container, to ensure you're assembling your system correctly!

Tell us: Got some stellar crops in your EarthBox collection this year? Share your photos on our Facebook Page and tag us!