Jazzy Plants To Grow in EarthBox
Article posted on May 2, 2016 by EarthBox Sales & Marketing
---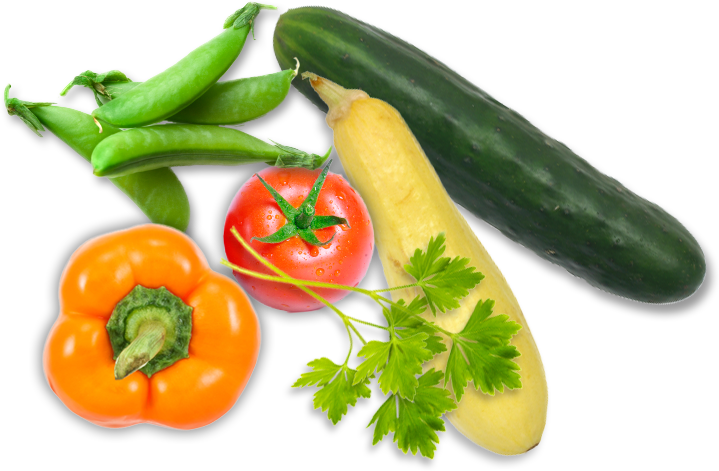 One of the great joys of growing in the EarthBox® gardening system is enjoying fun varieties that you just can't get at the grocery store. From amazing peppers to odd-shaped squash, you can choose some real culinary and visual sensations. In this issue, we suggest some uncommon and just plain fun vegetables to grow in your EarthBox garden this season. Dig in!

Easy, Fun & Unusual Varieties
Awesome Assorted Peppers
The pepper is one of the most popular container vegetables grown. There are numerous varieties in spectacular colors, and these garden beauties have very few pest issues. Jazz up an EarthBox with some of these uncommon varieties:
Italico -- long, sweet, green Italian peppers
Mohawk – small, bell-shaped orange peppers
Super Chili -- Red, yellow, and orange chili-type peppers
Yellow Mushroom -- A very hot pepper that doubles as an ornamental
Orange Thai -- Hot Thai peppers in bright colors, also lovely as ornamentals
Colorful Carrots
Some people don't realize carrots aren't always orange. Purple Haze carrots, for example, live up to their name, and you can easily buy a rainbow or "kaleidoscope" blend of seeds that produce red, white, orange, yellow, even purple-black carrots. All still taste like the carrots you know and love, though white carrots tend to be blander, purple carrots a bit sweeter. Some purples also taste a bit peppery. They haven't bred a plaid carrot yet, but we're sure it's only a matter of time!
Super Squash
Yellow summer squashes are some of the easiest vegetables to grow in containers, and their odd shapes can bring some playfulness into the kitchen. Some great ways to enjoy them include grilled, roasted, and as sweet squash pickles.
Tom Thumb Peas
This true miniature plant only grows to be 12 inches tall, but produces an abundance of full-size pea pods. No staking is needed, and the flowers, leaves, and shoots are all edible.
Top Tomatoes
Here are some of our favorites:
Chocolate Cherry Tomatoes – This high producer yields one-inch beauties that are very flavorful. They ripen from green to lavender to richest mahogany, and have a delightful fragrance. Pop them whole into your mouth or scatter them on salads!
Early Girl really delivers on the name. These very large, very early, juicy red tomatoes will usher in the season with mouth-watering flavor.
Lime Green Salad -- as the name implies, this tomato is apple green in color and then ripens to amber, offering a unique flavor. They're chartreuse inside, with a spicy zing.
Yellow Pear is ideal for summer party hors d'oeuvres. The vigorous plants produce many bite-sized yellow fruits with a tangy flavor.
Gold Nugget yields tasty, yellow cherry tomatoes, that don't require night temperatures above 55°F to ripen, unlike most tomatoes. This variety resists cracking and ripens fast

An EarthBox Garden For All Growing Needs
The choices of what you can grow in an EarthBox® Original gardening system are boundless. You can try zany varieties such as Chocolate Cherry Tomatoes, and Purple Haze carrots, or plant some traditional vegetables such as eggplant and cucumbers. And herbs are always a great choice for an EarthBox.
Limited space does not mean limited gardening. EarthBox® Junior will yield produce aplenty with a very small "footprint."

Tell us: What will you grow to jazz up your EarthBox garden?