RECIPE: Lavender Simple Syrup
---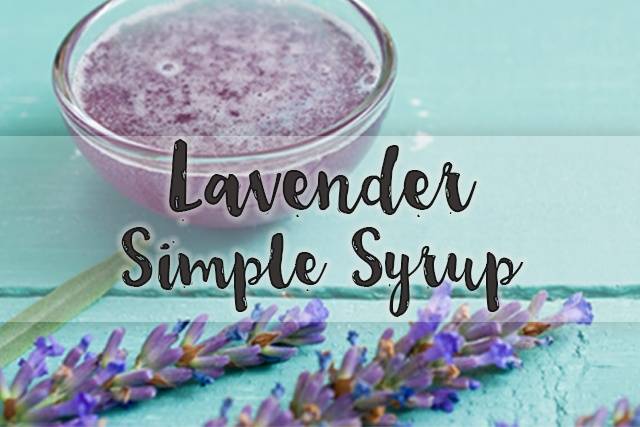 Lavender is a favorite herb among gardeners and is well loved by our pollinator friends, like the honeybee!
Lavender has been used in French cuisine for hundreds of years and has recently grown in popularity throughout North America. If you are looking for a unique culinary use for your lavender, we have two delicious drink recipes, below, that use Lavender Simple Syrup as a base.
Lavender Simple Syrup adds delicate, floral notes to your favorite recipes. Add it to your coffee or tea for a relaxing morning, or add it to some lemonade for the perfect cool down drink in the warm weather – see how to make both fun drinks below!

Lavender Simple Syrup
You'll Need
3 Tbsp. dried lavender
½ cup sugar (or ⅓ cup of agave nectar or honey)
½ cup water, plus 3 Tbsp.
Let's Get Cooking:
Add the ½ cup of water and the lavender to a saucepan. Bring to a boil, then reduce heat and simmer for about 3 minutes.
Remove from heat and steep for 20 minutes.
Strain out flowers and discard.
In a clean saucepan, add ½ cup of sugar and 3 tablespoons water. Bring to a boil, stirring to dissolve sugar.
Simmer for 3-4 minutes, then stir in lavender liquid. Whisk until fully combined, remove from heat and allow to cool. Your lavender simple syrup can be refrigerated up to one week.
Yields approximately ½ cup of syrup, depending on what type of sweetener is used and how much water boils off.
OPTIONAL: You can turn your syrup a pretty purple hue by adding in a few blueberries or blackberries when you boil the lavender, or use a natural food colorant.

Lavender Drinks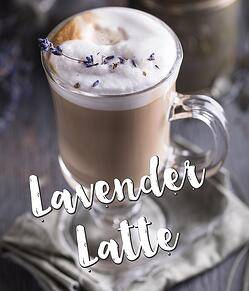 Drink 1: Lavender Latte

Add a splash of the Lavender Simple Syrup to your favorite coffee or tea, and top it off with frothed milk.
Sprinkle lavender flower buds over top of foam.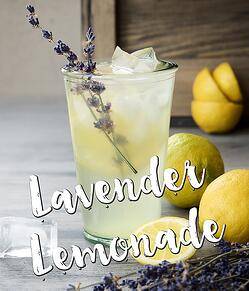 Drink 2: Lavender Lemonade

In a large pitcher, combine 1 cup of freshly squeezed lemon juice, 3 cups cold filtered water, and a ½ cup (full recipe) of Lavender Simple Syrup. Stir to combine.
Chill for at least 2 hours and serve over ice with a slice of lemon and a sprig of fresh lavender.
---
When pruned and harvested regularly, lavender will flourish in the EarthBox® Junior™ gardening system: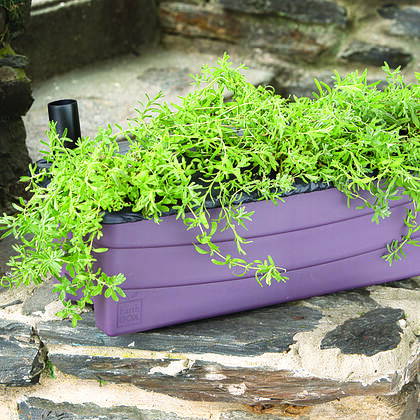 Tell us: Have you ever tried cooking or baking with lavender?
Share your favorite lavender recipes with us in the comments, below!