Winterizing and Pre-planning for Spring EarthBox Growing
---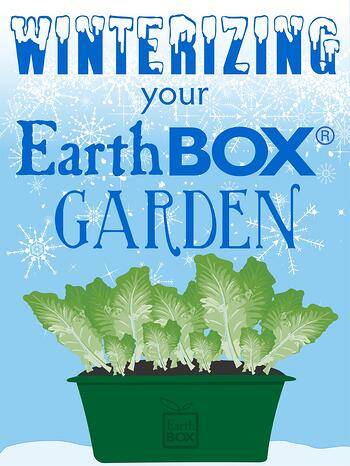 Whether you've just ordered your first EarthBox® gardening system or you're an experienced EarthBox® grower, we expect you're eagerly anticipating your next growing season. While you're waiting, there's no need to twiddle your (green) thumbs; instead, start making preparations so you can get a jump-start on next year.

First Step: Winterizing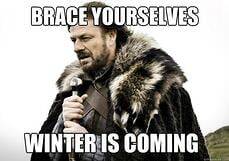 Prepare your existing EarthBox® systems for Winter first by cutting down any plants and removing debris. Be sure to remove and discard the used mulch cover, and tip the box towards the overflow drain to remove any remaining water. Fertilizer salts rise to the top and build up over the course of the growing season, so it is best to remove the layer of growing media above the rim of the box and the remaining fertilizer strip. Place a new mulch cover over top and store outside so any remaining root masses can decompose over the Winter. It is suggested to try to keep the EarthBox® system leaning at a 45º angle towards the overflow drain, so that any melting snow and ice doesn't get into the reservoir and freeze, which may result in cracking. Alternately, you could place a tarp over the box and secure it, or place the box on a covered porch.
There is no need to dump the contents unless you had any cases of confirmed blight, and you live in an area that does not get a sustained killing frost. If your crop had blight, and you won't have several months of freezing temperatures to kill it off, it is best to empty the contents in a trash bag and discard (do NOT use the contents in compost or in any areas in your yard). Sanitizing the emptied EarthBox® system with a bleach/water solution is recommended. Simply wipe down the inside of the EarthBox® container with a 10:1 water/bleach solution (10 parts water, 1 part bleach). You can wipe down the screen and fill tube as well.
Along with winterizing your EarthBox® garden, you may also want to take the time to spruce up your patio, deck, or plant stands, as needed. If you use the EarthBox® Automatic Watering System (AWS), be sure to disconnect and drain it, and store it inside where it will not freeze.

Next Step: Planning Ahead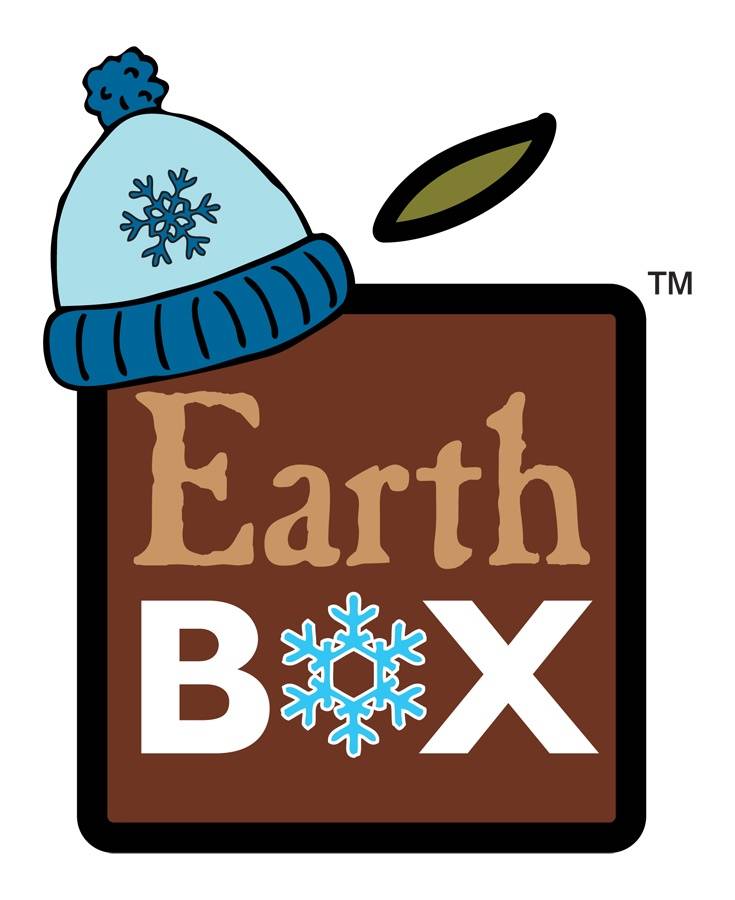 Start by giving some thought to the kind of plants you'd like to include in your EarthBox® garden in the upcoming year, so you can procure the right seeds or seedlings. Most seed catalogs are available in January, so you can even start some seeds indoors in advance. You'll be ready to go as soon as it gets warm enough; but be sure to have the last average frost date at hand, so you'll know when it's safe to plant outdoors.
Final Step: Moving Forward
Remember, before you start planting in the Spring, consult the EarthBox® Instruction Manual so you'll have your checklist ready. It's a great aid for all EarthBox® growers, both inexperienced and seasoned. It'll help you with several important points, including:
How to assemble your EarthBox® gardening system
Plant suggestions
Growing media information
Placement of fertilizer and seedlings
---
We invite you to check our FAQs for more details on preparation and planting your EarthBox garden. For even more information, browse the rest of our Learning Center resources and Blog articles on our site, and be sure to watch our newest video, below!

Enjoy your preparations – and keep warm as Winter approaches!