RECIPE: Butternut Squash Soup
---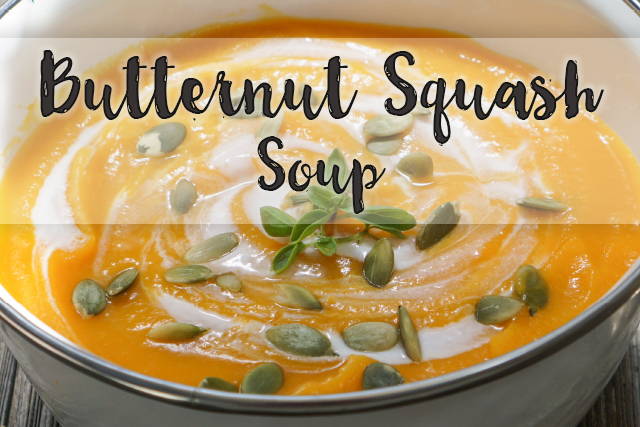 Planning a Thanksgiving menu can be overwhelming, to say the least. We all have our favorite tried-and-true family recipes that we turn to every year: stuffing, pumpkin pie, cranberry sauce. . . (drools)
But it's also fun to change things up with fresh recipes and different ingredients. Don't be afraid to search for healthier substitutes for what is normally an over-eaten, calorie-laden meal resulting in food coma.

Step Away from the Sugar and Marshmallows!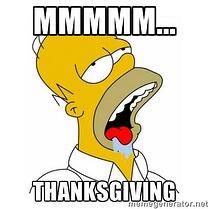 Many hosts like to present a colorful, enticing feast for their hungry guests, and will incorporate vegetables such as green beans and yams into the menu. But with turkey and stuffing as the main stars, we too often try to cover up the simple, earthy goodness of these veggies with dairy, salt, and sugar to make them more "appealing" (thanks, Betty Crocker).

So what's a good alternative to your Aunt Sally's candied yams? Enter, butternut squash.
Butternut squash is one of the best foods out there—the harvest lasts for months (hence the term "Winter Squash"), and it can be easily grown in the EarthBox® Original gardening system. It's healthy, and chock full of vitamins and nutrients. And it's one of the easiest and most versatile foods to cook with: stuff it, cube it, mash it, add it to just about anything, or purée it into SOUP. . .my absolute favorite.
No More Food hangovers...Soup-er!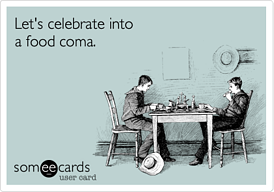 Soup is amazing—it has a nice way of whetting your appetite before a big meal, and sets the tone for what's ahead. It keeps you warm on a cold day, and is the perfect way to incorporate vegetables into your diet (and your kids' diets, too). Virtually anything you have in your kitchen can be whipped up into a big pot of deliciousness!
Every year I serve this warming, delicious butternut squash soup to my family on Thanksgiving. It's a great way to start the meal while the turkey rests, and won't leave you feeling full or bloated before you dive in to the big feast.

RECIPE: Butternut Squash Soup
Serves 8
You'll Need:
1 large butternut squash
2 Tbsp. butter or olive oil
1 large yellow onion, diced
3 carrots, shredded
2 garlic cloves, minced
32 oz. vegetable or chicken broth
1 – 14 oz. can full-fat coconut milk
Nutmeg, to taste
Ground sage, to taste
Salt, to taste
Garnish* (optional)
Let's Get Cooking:
Preheat your oven to 350°
Cut squash in half lengthwise, scoop seeds and pulp.
Place each half cut-side down in a glass baking dish with a half-inch of water, and cover with foil. Bake for 45 minutes or until squash is fork-tender when tested.
In a stockpot, add 2 Tbsp. butter or oil and melt over low heat. Add in diced onion, minced garlic, and shredded carrot and a pinch of salt. Stir frequently, until onions are translucent and carrot is soft. Don't let the vegetables brown or burn.
Scoop the flesh from the butternut squash into the stockpot with any remaining liquid from the baking dish.
Add 32 oz. of broth to the pot and blend ingredients with an immersion blender until smooth.
Heat soup to almost boiling and add in the coconut milk, stirring until fully dissolved.
Season to taste with nutmeg, sage, and salt, stirring to blend. To give soup a spicy kick, add in some Tabasco sauce.
Let simmer on low heat for 30 minutes before serving. Soup may be stored in refrigerator for 3 days, or frozen in smaller batches up to 6 months.
Optional Garnish:
Smoked Paprika
Extra-Virgin Olive Oil
Sour Cream
Pepitas
Parmesan-crusted croutons

Tell us: Have you ever made Butternut Squash Soup before?
We'd love to hear your recipe variations in the comments section, below!