Growing Cool Weather Crops
---
Ahhh, fall…the perfect time of year to pick and preserve the last of your garden goodies. While you're enjoying the last of your summer harvest—and using methods like pickling, freezing, and canning to preserve your surplus bounty—you may want to consider trying your hand at growing some cool-weather crops before winterizing your garden.
Depending on your climate, fall can be a great time to squeeze in a last-minute crop with the season's warm, sunny days. If you are in an area with chilly evenings and colder temps throughout the night, we suggest adding a frost cover to protect your plants.

What to Grow
Gardening during the cooler months doesn't have to involve immense planning or a great volume of crops; in fact, it could simply include some herbs or leafy greens. You could also grow some flowers for your Thanksgiving table centerpiece.
There are many cool season vegetables and herbs to choose from. Your first step should be to check with your local nursery or garden center; or county extension service for information pertaining to your area, so you can find out your options. You may be surprised by the variety of crops you can grow!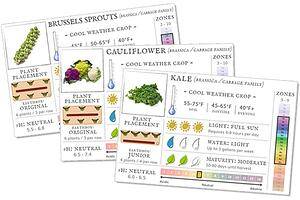 CHECK OUT OUR LEARNING CENTER GROWING GUIDES »
Next, you'll need to buy the seeds or seedlings for the produce you want to grow. If you're growing straight from seed, be sure to check the seed packets to determine how many days are required to maturity, and work backward to determine the appropriate planting dates. Seedling transplants will mature more quickly and may be a better option in some areas.
Remember: keep an eye on your overnight temperatures. Some of these crops can endure short periods of light frost, but you should be prepared to protect plants from any potential cold snaps.
Crops that mature in approximately 90-110 days include the following:
Cilantro
Parsley
Parsnips
Radicchio
Crops that mature in approximately 50-75 days include:
Crops that mature in approximately 30-50 days (and sometime less) include:
Bok Choy
Chives
Lettuces (Romaine and Bibb varieties)
Mustard
Here are some delightful cool-weather floral options:
Bachelor's buttons
Calendula
Chrysanthemums
Dwarf aster
Greater periwinkle
Larkspur
Lobelia
Pansies
Petunia
Snapdragon
Toad lily
Viola
It takes a little planning and a little love to extend your EarthBox® garden for another growing season. We hope we've inspired you to run with a few of these ideas. You'll be greatly rewarded come winter!
Before you plant, don't forget to refresh your EarthBox® garden with the Organic Replant Kit–perfect for cool season crops!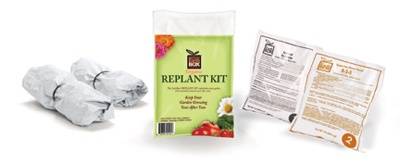 Tell Us In the Comments: Have you grown any cool weather crops in your EarthBox® garden? Which ones are your favorites?