---
Expand your existing EarthBox® Automatic Watering System (AWS) to an additional EarthBox® gardening system with the AWS Expansion Kit. The superior design of the AWS establishes a constant water source to your EarthBox® gardening systems.

The Automatic Watering System (AWS) works by simply plugging a regulator into a spigot and connecting a tube between the regulator and a sensor on top of your EarthBox's fill tube. The sensor is designed to respond to the air pressure inside your EarthBox's water reservoir. The AWS drips water into the water reservoir accordingly. It will never overwater, and will maintain the appropriate water level according your plant's needs. Whether you are growing tomatoes or green beans, the AWS is specially-designed to operate according to each EarthBox.
---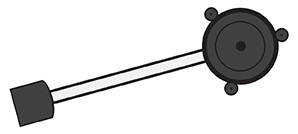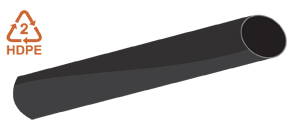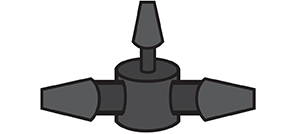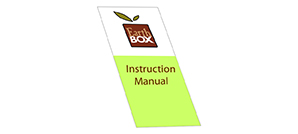 WHAT'S INCLUDED
1 AWS Sensor

1 Water Fill Tube (Junior only)

1 Black T-Connector/Reducer

2 ft. of .125" tubing

AWS Instruction Manual

---
How many Automatic Watering System (AWS) Expansion Kits do I need?
1 expansion kit adds 1 additional EarthBox® gardening system to an existing Automatic Watering System setup.
What's the best way to design my garden layout to work with the AWS?
You can design your garden to suit your needs, whether you make a single row or multiple rows. No matter how you design your garden, the AWS will require each EarthBox® container to be on a level surface so the sensors can work properly. We also recommend placing any EarthBox® Root & Veg™ systems closest to the starting point of the AWS.
Why is my EarthBox® container leaking from the overflow drain with the AWS?
There could be a few things happening to cause overflow while using the Automatic Watering System:
First, check to make sure there are no roots hanging out of the overflow drain. If roots accumulate, they will drip water which can look like a leak or excess overflow.
If you suspect the sensor is not shutting off, check to make sure the container is level. If it is level, ensure the fill tube is pushed all the way down to the bottom of the reservoir through the aeration screen (Original and Junior ONLY).
If the system is level and the fill tube is inserted correctly, pull the sensor out from the water fill tube and place it in a drinking glass, holding it in place until it stops dripping. If it stops after a couple minutes, the sensor works. If it continues to drip and fill the glass with the sensor submerged, the sensor may be defective and cleaning the inside diaphragm or replacing the sensor may be required. Contact our Consumer Care Department for additional troubleshooting and instruction.
Can I leave my AWS out all year?
We do not recommend leaving the Automatic Watering System outside year round, especially if there are cold temperatures in your area. Inside storage can help prevent residual water from freezing inside small parts, which can cause cracking and breakage. Even in climates where the off-season is too hot to grow anything, the system should be removed from the garden, cleaned, and stored inside.
When the system is left undisturbed, tiny insects may take up residency in the sensor heads which can damage the internal diaphragm, and cause the sensor to stop working.
To store the AWS, shut off water and remove the pressure regulator. Inspect and clean the filter screen. Remove all sensors from the water fill tubes and carefully clean any visible debris. If your garden has a specific design or layout, you may want to label each sensor with its corresponding container for easier set-up during your next growing season. Keep all tubing attached.
Carefully roll the system, shaking out any excess water, and place into a large bag or plastic storage bin. Zip ties or twist ties may help secure everything in place so it does not unravel. Place the bag or bin indoors in a shed, garage, basement, or storage closet.
How will I know when to add water?
You should not have to do any manual watering when your Automatic Watering System is set up. Be mindful of heat waves that may stress plants and cause them to uptake more water than usual, which may be difficult for the AWS to keep up with demand. If you're able to lift your EarthBox® container easily on one end, the reservoir is likely not full, and you may need to add more water. Providing shade to stressed plants should help.
Always inspect your plants daily for signs of heat stress and insect damage, and periodically check sensors to ensure they are working properly.
Do you ship outside the United States?
We ship internationally to Canada only, which requires contacting us to get a custom shipping quote.
If you wish to order and ship outside the United States or Canada, we recommend using a freight forwarding service such as DHL. All shipments from our facility must be sent to a U.S.- or Canadian-based address.

---
Check out our blog articles to quickly become a container gardening expert!

---
| | |
| --- | --- |
| Order Total | Contiguous US* |
| | |
| | Varies; use calculator at top of page |
| | |
*All shipments outside the lower 48 United States will be charged a shipping cost.
Handling + Shipping Insurance - This $0.97 fee helps offset the rising costs we're incurring around fulfillment. It also allows us to continue offering free replacements for lost, stolen, or damaged packages. Although shipping carriers are usually the one at fault, they almost always put the burden back on businesses to cover those expenses.
PO Boxes - Please contact us to place an order that ships to a PO box to ensure proper delivery. Failure to do so may result in a longer delivery time and additional shipping charges.
When will I receive my order?
Use the calculator at the top of this page or during checkout to find your estimated delivery date. Orders are shipped directly from our Lancaster, PA headquarters. They're typically processed and shipped within 1-2 business days via FedEx Home Delivery or USPS. You can also view this map from FedEx to estimate how long a shipment will take to arrive to your location after it leaves our warehouse. We do not currently offer expedited shipping options.
For more info, please review our Shipping Policy in its entirety.