---
Kids grow green, grow smart, and grow healthy with project-based EarthBox® Instructional School Gardens. They develop critical thinking and life skills, learn where their food comes from, and how to get fit in the garden. The science-based activities in the guide review and reinforce the skills taught in the standards-based curricula. They facilitate the development of horticultural, technological, entrepreneurial, and nutrition skills that prepare students for the work force, and help them fight obesity, Type II Diabetes, and other diet-related diseases. In just 40 days, students can grow spinach for their local food pantry as a service-learning or community service project.
The Instructional Youth Garden is ideal for afterschool programs, scout programs, faith-based youth programs, daycare centers, community projects, or even at-home childcare during the summer when school is out of session to foster a fun and educational environment.
Each Youth Garden comes with 6 EarthBox Ready-To-Grow kits and 1 Instructional Youth Gardening Activity Guide. Each guide includes 29 stand-alone activities that incorporate a "Get Fit in the Garden" physical fitness routine into each activity, and is suitable for students from middle school through college. The guide is published on FSC-approved paper, and is 3-hole punched to fit in a 3-ring binder (not included). All student hand outs are reproducible.
---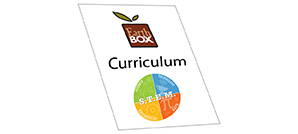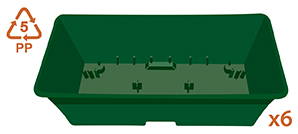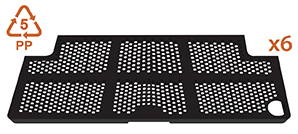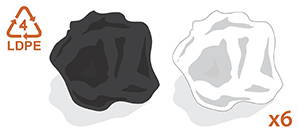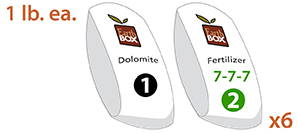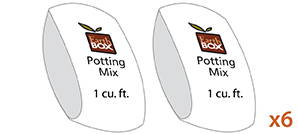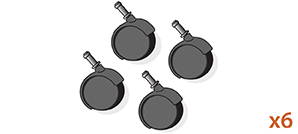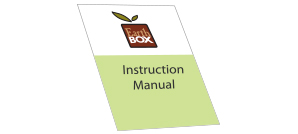 WHAT'S INCLUDED
6 EarthBox® Ready-To-Grow Kits:

EarthBox® Original Container
Aeration Screen
Water Fill Tube
2 Black & White Reversible Mulch Covers
1 lb. each Fertilizer & Organic Dolomite
2.0 cu. ft. of Organic Potting Mix
Casters with Locking Mechanism
Instruction Manual
1 Educational Youth Garden Activity Instructional Guide

---
Is the Youth Garden Activity Guide STEM-based?
The Youth Garden Activity Guide reinforces STEM-based standards learned in the classroom, but it does not address specific standards with STEM-based learning. Activities in the guide may be adapted for use in the classroom for standards-based learning. The EarthBox® Educational Curricula are designed for STEM-based learning according to Common Core standards and are recommended for classroom settings.
Why is the EarthBox® gardening system better than just using basic flower box planters or creating an in-ground garden?
The EarthBox® container gardening system was scientifically engineered by agronomists at the University of Florida, and provides a controlled environment for hands-on learning. Designed and proven as an agricultural production container, it makes the study of agriculture in an educational setting possible and credible. It also has the added benefit of producing high yields that can be shared with amongst students or with the community.
Where can I receive horticultural support for my program?
Our Consumer Care Department is available to answer your gardening questions during business hours, but it's best to get local support. We recommend contacting your county's cooperative extension service where you can speak with an expert from the Master Gardener program.
What light conditions are required to use the EarthBox® Instructional Garden?
To maximize the effectiveness of using the EarthBox® gardening system, it should be placed outside in adequate sunlight. When growing indoors in an educational facility, place the system near a south-facing window and supplement natural sunlight by using a grow light. More information about indoor gardening can be found in this blog article.
How are all the children in one program able to use just 6 EarthBox® gardening systems at the same time?
The activities and plans will focus on both small group and individual activities so that each child gets a hands-on learning experience. Taking turns and sharing different activities, responsibilities, and tasks directly related to the EarthBox® garden, such as daily watering, is also encouraged.
How do I implement an EarthBox® Youth Garden at my facility?
To implement an excellent garden program using the EarthBox® system, facilitators will need to understand how the EarthBox® gardening system works, determine how many EarthBox® systems will be needed for the program, and decide where the garden will be placed. Once the garden is installed, engage children with the activities in the accompanying Educational Youth Activity Gardening Guide. Many activities can be completed both indoors and outside during any part of the year.
Do you ship outside the United States?
We ship internationally to Canada only. We recommend using a freight forwarding service, such as DHL, if you wish to order and ship outside of the U.S. or Canada. All shipments from our facility must be sent to a U.S.- or Canadian-based address.
Customers wishing to ship outside of the contiguous U.S. (AK, HI, U.S. territories, and Canada) will need to contact us during business hours to speak with a Consumer Care Representative who can provide a shipping quote to your destination.

---
The EarthBox® Original Ready-To-Grow Kit is a low-maintenance, fail-proof design that combines science—and a ton of university-backed testing—with great design and American manufacturing. the EarthBox® container gardening system was designed by applying a variety of tried-and-true commercial growing concepts to a small footprint to produce better results than traditional in-ground gardens. The following diagram explains in detail how the EarthBox® growing system components all operate together: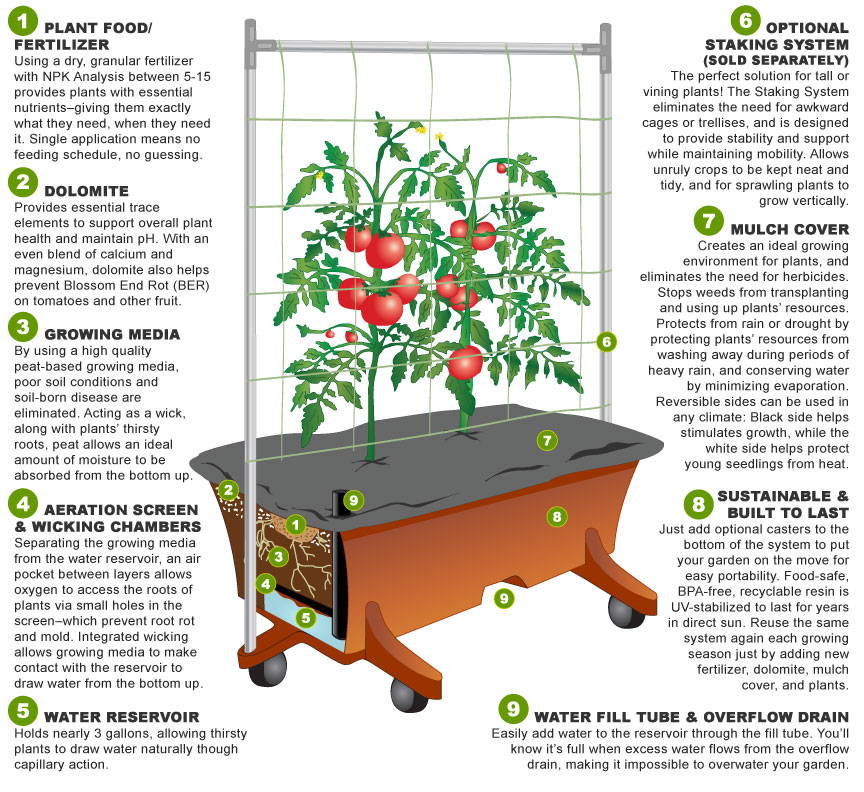 ---
Check out our blog articles to quickly become a container gardening expert!

---
| | |
| --- | --- |
| Order Total | Contiguous US* |
| Bundles, Multi-Packs, Stand, & Planting Kit | Included in price; no additional charges** |
| | |
| | |
| | |
| | |
| | |
| | |
| | |
| | |
| | |
*For shipping to AK, HI, US territories, Canada, APO/FPO addresses, and for orders over $1,000, please contact Consumer Care.
**All value bundles, multi-packs, the EarthBox® Garden Stand, and the EarthBox® Planting Kit already include shipping in their price. Please note that you will still be charged a shipping fee against any other items in your cart based on the above table.
When will I receive my order?
All items are shipped directly from our Lancaster, PA headquarters. Orders are typically processed and shipped within 1-2 business days via FedEx Home Delivery or USPS. An estimated delivery date is provided during checkout. You can also view this map from FedEx to estimate how long a shipment will take to arrive to your location after it leaves our warehouse. We do not currently offer expedited shipping options.
For more info, please review our Shipping Policy and Return Policy in their entirety.