---
Go green in the classroom and engage young science enthusiasts using STEM-based lessons (Science, Technology, Engineering, and Math) with the eco-friendly EarthBox® gardening system and its correlated curriculum. STEM-based learning shows how to connect science to life with correlated, standards-based lesson plans. Lesson plans are engaging and versatile with cross-content, inquiry-based activities.
Each Classroom Garden includes one STEM-based curriculum (teacher's manual with student activities) and the necessary number of EarthBox® Ready-To-Grow Kits needed for each learning level. Curricula are published on FSC-approved paper that is 3-hole punched to fit in a 3-ring binder (not included), and include transparencies that can be uploaded to a SMART Board. All student activities in are reproducible. Each garden package is suitable for one classroom.
---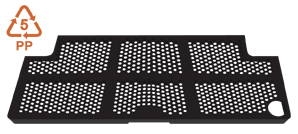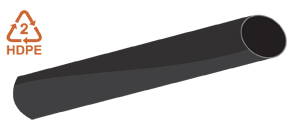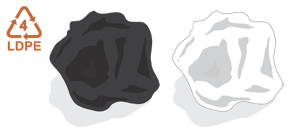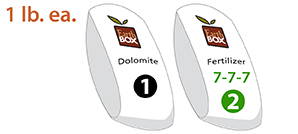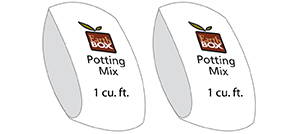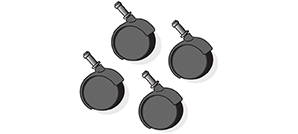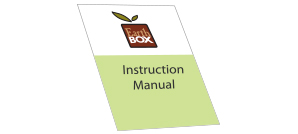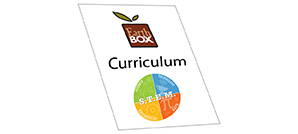 WHAT'S INCLUDED
1-3 EarthBox® Ready-To-Grow Kit(s) – quantity based on each learning level (see below) (EarthBox® Original Container, Aeration Screen, Water Fill Tube, 2 Black & White Reversible Mulch Covers, 1 lb. each Fertilizer & Dolomite, 2.0 cu. ft. Potting Mix, Casters, and Set-up Instructions)

1 STEM-based curriculum (choose learning level)

Early Learners – includes 1 EarthBox® Ready-To-Grow Kit
Elementary School – includes 1 EarthBox® Ready-To-Grow Kit
Middle School – includes 2 EarthBox® Ready-To-Grow Kits
High School – includes 3 EarthBox® Ready-To-Grow Kits
---
LEARNING LEVELS
Lesson plans are based on guided inquiry and encourage students to explore, inquire, and discover the science behind plants, light, water, soil, and nutrition in the controlled environment of an EarthBox® gardening system. Each lesson plan is intended to be accomplished within a 45-minute learning period and includes: stated, measurable objectives; the standards addressed; the materials needed; a teacher explanation; and data collection forms that develop STEM-based skills addressed in the common core standards.
The Early Learners curriculum (Preschool-first grade) lessons engage students in garden basics with six, hands-on activities that use guided inquiry to teach the science of how the EarthBox® sub-irrigated container gardening system works, different seed types, plant parts, the effect of gravity on plants; as well as the history, uses, and nutritional value of the sunflower. Students learn to count and spell using the large, edible, easy-to-manipulate sunflower seed.
The Elementary School curriculum (grades 2-5) lessons explore the basic scientific principles behind plants, water, soil, light, and nutrition. 17 cross-content, STEM-based, sequential lessons and 7 transparencies engage students in activities that focus on observation, data collection, analysis, presentation skills, matching, reading, and drawing.
The Middle School curriculum (grades 6-8) lessons develop critical thinking and analysis skills that address the common core standards. 35 STEM-based experiments and 17 transparencies utilize the scientific method and guided inquiry to teach the science behind plants, light, soil, water, and nutrition. Students collect data based on observations, measurement, and calculation. They work in small groups to graph, analyze, and discuss the results of their experiments.
The High School curriculum (grades 9-12) includes 12 authentic experiments to develop skills addressed by the common core standards. High School lessons are presented in a student lab manual supported by a comprehensive teacher's manual. All labs focus on plants, light, soil, water, and nutrition. Students independently set up, hypothesize, and collect data to test the hypothesis; and then calculate, analyze, and graph the data results.

---
Are seeds included with the Classroom Garden?
Each curriculum lists seed recommendations for experiments, but the seeds are not included with your EarthBox® Classroom Garden.
Why is the EarthBox® gardening system better for the classroom than just using basic flower box planters?
The EarthBox® container gardening system was scientifically engineered by agronomists at the University of Florida, and provides a controlled environment required for performing authentic scientific experiments. Designed and proven as an agricultural production container, it makes the study of agriculture in the classroom possible and credible. The correlated, STEM-based curriculum elevates the EarthBox® Ready-To-Grow Kit to an academically qualitative resource evaluated and approved by TERC, National Ag in the Classroom, The California Instructional School Garden Network, and SEDL. It also has the added benefit of producing high yields that can be shared with students.
Where can I receive horticultural support for the classroom?
Our Consumer Care Department is available to answer your gardening questions during business hours, but it's best to get local support. We recommend contacting your county's cooperative extension service where you can speak with an expert from the Master Gardener program.
What light conditions are required to use the EarthBox® Classroom Garden?
To maximize the effectiveness of using the EarthBox® gardening system in the classroom or other educational facility, place the system near a south-facing window and supplement natural sunlight by using a grow light. More information about indoor gardening can be found in this blog article.
How are all the students in one class able to use just 1-3 EarthBox® Classroom Gardens at the same time?
Depending on which EarthBox® Classroom Garden you are using, the lesson plans will focus on smaller individual lessons that utilize readily available materials for each student to use independently or in small groups; as well as taking turns and sharing different activities, responsibilities, and tasks directly related to the EarthBox® Ready-To-Grow Kit(s), such as daily watering.
What does a teacher need to incorporate an EarthBox® Classroom Garden?
To implement an excellent garden program using the EarthBox® system, teachers need to understand how the EarthBox® gardening system differs from traditional gardening methods, and apply those principles by teaching the lesson plans in the accompanying STEM-based curriculum. Many lessons and activities can be completed indoors during any part of the year when using grow lights. All curricula include a complete list of other readily available, common materials that are required for executing each lesson plan.
Do you ship outside the United States?
We ship internationally to Canada only, which requires contacting us to get a custom shipping quote.
If you wish to order and ship outside the United States or Canada, we recommend using a freight forwarding service such as DHL. All shipments from our facility must be sent to a U.S.- or Canadian-based address.

---
The EarthBox® Original Ready-To-Grow Kit is a low-maintenance, fail-proof design that combines science—and a ton of university-backed testing—with great design and American manufacturing. the EarthBox® container gardening system was designed by applying a variety of tried-and-true commercial growing concepts to a small footprint to produce better results than traditional in-ground gardens. The following diagram explains in detail how the EarthBox® growing system components all operate together: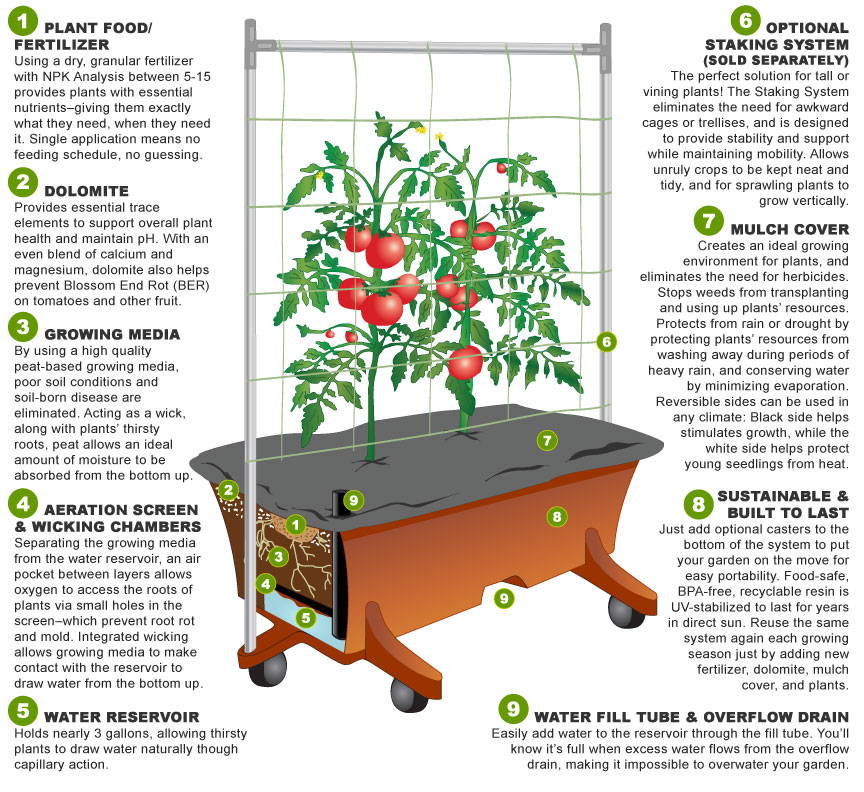 ---
Check out our blog articles to quickly become a container gardening expert!

---
| | |
| --- | --- |
| Order Total | Contiguous US* |
| | |
| | Varies; use calculator at top of page |
| | |
*All shipments outside the lower 48 United States will be charged a shipping cost.
Handling + Shipping Insurance - This $0.97 fee helps offset the rising costs we're incurring around fulfillment. It also allows us to continue offering free replacements for lost, stolen, or damaged packages. Although shipping carriers are usually the one at fault, they almost always put the burden back on businesses to cover those expenses.
PO Boxes - Please contact us to place an order that ships to a PO box to ensure proper delivery. Failure to do so may result in a longer delivery time and additional shipping charges.
When will I receive my order?
Use the calculator at the top of this page or during checkout to find your estimated delivery date. Orders are shipped directly from our Lancaster, PA headquarters. They're typically processed and shipped within 1-2 business days via FedEx Home Delivery or USPS. You can also view this map from FedEx to estimate how long a shipment will take to arrive to your location after it leaves our warehouse. We do not currently offer expedited shipping options.
For more info, please review our Shipping Policy in its entirety.